Creative Cakes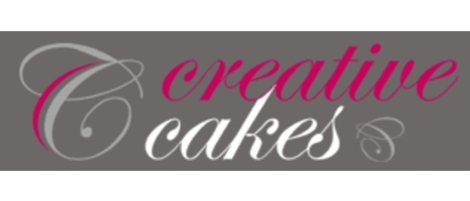 Supplier Details
Creative Cakes is one of Ireland's most exciting cake companies.
At Creative Cakes each cake is custom designed to reflect personal preferences and style. Making each cake uniquely their own. Each cake is an individual work of art and breathtaking beauty and whether it is romantic, classical, elegant or whimsical it is guaranteed to enjoy its pride of place as the centrepiece to any gathering.
Michael has created and developed numerous gourmet cake recipes and he insists on baking all cakes fresh to order using only the finest quality ingredients. Traditional Fruit Cake, Lemon Madeira, Carrot Cake, Chocolate Biscuit, Chocolate Madeira, Banana Cake, Chocolate Fudge Brownie and Banana Walnut Cake (For strict vegetarians or allergic to dairy foods. Also egg less and milk less) Healthy and delicious alternative.
Creative Cakes also offers a private consultation and tasting.
At the consultation we will discuss all facets of the wedding, from invitations, colours and flowers through to the dress fabric and design, Personal preferences and desires are taken into account when creating the perfect cake to complement your special occasion. You will also be able to peruse the extensive portfolio, view the range of spectacular cakes on show and taste our mouthwatering cakes.  Please telephone to arrange an appointment 087 7638300.
Keywords: Creative Cakes, Wedding Cakes
Testimonials
Hi Michael, Many thanks for the fantastic wedding cake! We absolutely love the classy design and having four different flavours in one cake, as each layer came with a different cake (white chocolate biscuit, chocolate, carrot cake, etc). All our guests praised it and even asked for the recipes-:) We've been looking around and tasting several cakes before the wedding, but nothing compares with the freshness, high quality and special taste of your cake. Absolutely delicious! Many thanks once more and all the best of luck for the future!

Hi Michael, Just wanted to say a big thank you, our cake was fantastic, all our guests are still talking about how nice it was!! We invited a few of our friends up to the bridal suite the next day for some tea and cake it was a really nice way to see everyone before they headed home and that way everyone got to have some cake and take some home too! It was just perfect.

Hi Michael, I have been meaning to do this for a while, apologies for the delay. Neil & Claire's Wedding Cake - Myself and Claire were looking for a wedding cake that was special and reflected our personality. We had a design in mind and we were looking for someone to create a perfect cake for our special day. We had been to many wedding fairs and we hadn't had any joy, as the cakes either looked great but lacked taste and vice versa...then we met Michael at Creative Cakes. Michael is a pleasure to work with, he was friendly, professional and had a passion for his craft. He put us under no pressure unlike many of the others. We arranged a tasting at Michael's premises. The cakes all tasted gorgeous and looked fantastic. We discussed the design of the cake and we drew up our design. Michael advised on the layers and the different options and it was all very easy and stress free. Everyone still speaks about our cake to this day, it was stunning, tasted amazing, and it was a shame that we had to eat it! Michael decided to name the cake design after us so other couples can have it for their wedding which was a lovely touch. I could not recommend Michael more highly, he is extremely creative, passionate and a master of his craft.

Hi Michael, I would just like to say thanks a million for the cupcakes that you made for mine and Aileen's wedding on the 12th December last in Ballymagarvey Village. The cupcakes were presented beautifully and everyone thought that they were absolutely delicious! We had a great day and we were delighted that you were able to help make it so. Best wishes

Michael, just to let you know that we absolutely loved and cherished the cake to the last crumb. We are still discussing the cake and are not sure whether we liked the orange sponge more than the chocolate pecan. We can't wait for our anniversary to have a reason to order another cake from you. Hope you and your family are doing well. Best wishes

Hi Michael, All I can say is that you did a fantastic job. I am so impressed. The cake looked and more importantly tasted good. You are a true professional and very good at your job. I know I was on to a winner when my mom couldn't stop raving about the fruit cake (very important to get this right in my family). I have saved my little part but otherwise it is all gone. I think I will have to call on your services again...I have birthdays coming up....

Hi Michael, I just wanted to send you a message to say a HUGE thank you for the cake. It was absolutely gorgeous and exactly what we wanted. The flavours were delicious, and the carrot cake especially went down a treat. If any of my friends are getting married, I'll definitely be sending them your direction.
Thanks again and all the best.

We were looking for a classic and simple looking cake for our wedding that tasted good too. We didn't want it to be just there for decoration, we wanted to enjoy it also. We came across Michael Coady's Creative Cakes on a segment on the television programme Xposé. The cakes shown looked perfect and Michael sounded passionate about them. We made an appointment to see his work and we weren't disappointed. We were able to view designs and discuss them and what we wanted. We got to sample some of the flavours which were all delicious. We chose three layers - fruit cake, chocolate biscuit and lemon madeira. The cake arrived at our wedding reception with no fuss. It was beautiful. Exactly what we wanted. We got to taste all three tiers and they were fabulous. Everyone enjoyed the cake and are still talking about it 5 months on! Two of my sisters hate fruit cake and never eat it. But they tried this one and they couldn't get enough! Mam had to hide the last portion of fruit cake for us for when we returned from honeymoon! Michael, thank you for your work on our cake. It was beautiful and enjoyed by all.

Hi Michael, We just wanted to Thank You for making us an amazing wedding cake for our wedding in Kilashee House on 2nd July. Every layer was beautiful and so many people commented on how nice it was. We've just got back from an amazing honeymoon and are trying to get ourselves back to some kind of normality (not at all easy!). Again, thank you so much and we wish you all the best for the future.

We had our cake made by Michael and I have to say it was a focal point for discussion all night! , He even delivered it from Dublin to Kilkenny, Even almost a year on guests are still raving about how it looked and tasted! Thanks again for a fantastic cake Micheal.


We got our cake from Michael...amazing!! 3 tier, fruit, sponge and choc biscuit. Everyone was talking about the cake all night! He designed what we asked for and we were thrilled with the result!!