Salvatore & Co., Diamonds & Fine Jewelry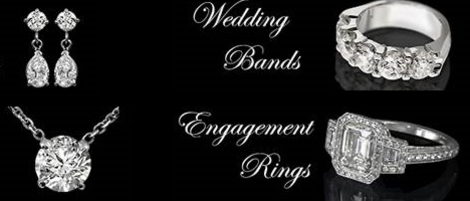 Supplier Details
We Can Help: We realize searching for the perfect engagement ring, wedding band or other adornment can seem a daunting task. However, with over 30 years of experience in the diamond and fine jewelry industry, our sales team can make your jewelry dreams come true. We have expert jewelers on staff as well as an extensive diamond and jewelry inventory. We want you to be not only 100% satisfied with your experience, but also elated. Please do not hesitate to call or email with any questions or requests. We are here to help!
We Specialize In:
Who We Are: Michael A. Salvatore established Salvatore & Company Diamonds and Fine Jewelry over a decade ago. Based in the heart of New York City's world-renowned Diamond District, Salvatore & Company is located in 55 West 47th Street also known as "The World's Largest Jewelry Exchange".
Since its inception in 1996, Salvatore & Company has been committed to maintaining the highest standards in the diamond industry and has earned its reputation for unsurpassed honesty and integrity. According to president, Michael A. Salvatore, "the overall success of our business is based on unparalleled customer service and our unconditional commitment to customer satisfaction. Our core objective is to provide our clients with the necessary knowledge for them to make an educated and informed decision when purchasing a diamond. We provide the finest selection of quality diamonds at the most competitive prices in the industry - ultimately offering an outstanding value to our customers."
At Salvatore & Company, all diamonds must meet our exacting standards. Certificates from the finest worldwide laboratories back the majority of our stones (GIA, EGL and IGI).
Product and professionalism separate Salvatore & Co. from the other merchants on 47th Street. With the majority of our jewelry being manufactured and designed in New York City, we are pleased to stand behind every item we sell. In addition, Salvatore & Co. is more than happy to customize any item at the clients request. If it is the clients vision, we can make it a reality.
Our sales team strives to exceed the expectations of every client. Our goal is 100% customer satisfaction. A combination of knowledge, skill and courteousness is what a customer can expect when working with a Salvatore & Co. representative.
Jewelry personifies sentiment and emotion. This being said, a comfortable atmosphere, with trustworthy sales associates, is the best way to approach a purchase. Our retail store offers a relaxed environment where a customer can shop leisurely. Salvatore & Co. associates never employ high pressure sales tactics. It is our goal to help you find the perfect piece of jewelry.
We Are On-Line: Salvatore & Co. Online offers our e-commerce consumers the same personalized service and attention that they would receive in our 47th Street store. Our brand philosophy is consistent and our customers will receive the same quality and experience whether they shop with us online or in New York City.
We have jewelry consultants readily available to assist you in your shopping experience. Please email us at [email protected] to get started.
Testimonials
Thank you very much for recommending Salvatore and Company to us for our engagement ring. We received incredible service from Terri and Liza. what a team they make. I am so thrilled with my apprasail. Make sure you visit when you are in New York.

Wow, We also had an amazing experience with Salatore and Company. We were skeptical buying a ring overseas. After visiting Salvatore and company. Terri Gilmore made us feel like we were part of the family and the no-pressure sales and the education on diamonds was a hit. I highly recommend them. My diamond is perfect. Thank you.


My fiancee and I met Michael while we were staying in Manhattan and celebrating our engagement. We passed through his store, began talking with him and were instantly comfortable. By the time we left the store we decided that we would be back for our wedding bands. 5 months later we returned and Michael and his staff were as gracious as ever. We appreciated Terry's no pressure style and the way she worked with us to make sure we were happy with our choices. They treated us like we had been going there for years. The fact of the matter is that now we will.


My fianc้ and I bought my wedding ring in Salvatore and Co last month. I cannot say enough good things about the service we got from Liza and Michael. They were both so helpful and a pleasure to deal with. I only wish we bought my engagement ring there as we are all totally ripped off in good old Ireland! I would highly recommend them to anyone considering buying a diamond.


Myself and my fiance martin had the great pleasure of visiting Michael at his premises last April. We had a great time and our ring is absolutely fabulous. Michael was a lovely man who never once rushed us and explained everything in detail. It didn't matter to him if we were spending 1000 or 10,000 I felt he would have been just as happy to see us. I'm contacting Michale to arrange matching wedding rings also. I would definietly recommend him should you think of shopping in New York for diamonds. Be careful there are an awful lot of dodgy dealers... Michael is not one of them..


I had the pleasure of puchasing my engagement ring from Liza in Salvatores and I have to say it was a wonderful experience. They could not do enough for me and my fiancee and we were guided through the process step by step from picking the diamond to watching it being set and then polished. I would recommend them to anyone. Thanks Liza and Michael for my beautiful ring and all your time and consideration. M
Contact Details
55 W. 47th Street, Between 5th & 6th Avenues,
Booth #39, New York City,
International
NY 10036
Contact name: Michael Salvatore
Phone: + 1.212.398.1200
Fax: + 1.212.398.2959
[email protected]
www.salvatoreandco.com

Interact