The Black Knights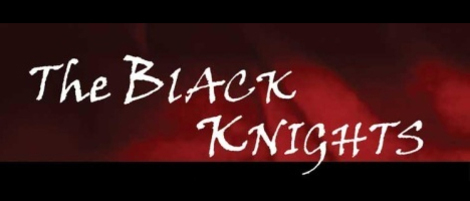 Supplier Details
The Black Knights
For an event your guests will never forget…
With most of the band and the office staff having tied the knot themselves we understand what it is you need from a wedding band and any other music during your wedding day!
You need a band that is professional in their approach, reliable, energetic and above all, entertaining. With the diverse age group of a wedding celebration, a broad mix of music is required to entertain everyone but not to dwell on one particular genre or type of music.
We offer a selection of music suitable to just about every age group or function, and with 4 lead vocalists, there is an impressive vocal stamp on every song.
Black Knights Entertainment also offers pre-dinner music (e.g. piano), church music and DJs, which may be combined with your live entertainment or booked separately to fit with your plans.
The band play for 3 hours which includes a 20 minute break while your guests are served tea/coffee and finger food. We will liase with the DJ (whether booked through us or you) to ensure a seamless transition.
How many musicians are in the band?
The Black Knights is a 4-Piece band featuring keyboards, guitar, drums and a female vocalist. All four band members sing so there is good variety during the night in terms of songs and singers. Plus there is great vocal harmony in every song!
What is the band's dress code?
The typical dress code for the band is as you see in the photos; black dress or black suit, white shirt and white tie. This attire will look very elegant at any event, including black tie.
The ages of our guests will vary considerably. Can your band play all types of music?
The versatility of The Black Knights is such that our musicians can authentically perform a wide variety of music ranging from waltz's, jazz, country, pop and rock. Our song list is extensive and includes music from every era.
Visit our website to read more and to listen to The Black Knights
Web: www.blackknightsband.com
Contact: Alan
Tel: 086 824 5167
E-mail: [email protected]

Testimonials
Hi Alan and gang,
Just a quick note to say a huge thank you for performing at our wedding reception in the castleknock hotel on the 29th january 2010.We had a fantastic night,the dance floor was packed and we would have gladly danced to your band right through til the early hours.everyone commented on how brilliant you where. With the exception of my new wife your band where the"icing on the cake".I will highly reccommend you to any of our friends getting married.
for anyone reading this The Black knights proved to be excellent value for money and will give you a great night to remember.
All the best,Hope to see you all perform again sometime