THE PARTY KINGS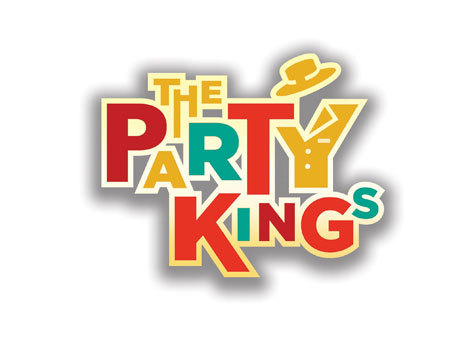 Supplier Details
€200 off band AND FREE DJ............from Irelands greatest party band The Party Kings
www.thepartykings.net

This offer is open to all couples having their wedding reception in Dublin, Meath, Louth or Kildare
This is a limited offer and can't last!!
Email [email protected] or call Ed on 087 7678677 

Call now & "Lets get the party started!!!" 
Irelands top party band playing the widest variety of music
Recent events include:
First band in the world to perform at Manchester Cathedral, England.
Private party for Xena Productions at The Four Seasons, Ballsbridge performing with top selling UK girl band 'Girls Aloud'.
VIP Magazine Style Awards, Shelbourne Hotel, Dublin.
Summer Barbeque Party for CEO of Ryanair Michael O'Leary at his private residence.
World Conference for United Drug Kempinski Hotel, Estapona, Spain.
Irish Times Magazine - JUNE 2010

MUSIC: Party bands are back, says Kevin Courtney
IT'S SATURDAY NIGHT, and you're in the mood to party. You check the gig listings: a post-rock band with an unpronounceable name; a clapped-out rocker wheezing out his 1970s hits; a hyped-up rapper charging 80 yo yos to shout "Yo!". There must be something more entertaining. Well, yes, thankfully there is. The live circuit has been energised by a different breed of musical act - the party band. Forget your tribute bands: why pay to see a band that slavishly imitates a famous popstar, when you can see a band that slavishly imitates 20 different popstars in one night?
Nikki and Norris raise the roof.
A sense of fun is essential for playing in a party band. The Party Kings do a varied set that ranges from the 1950s to the noughties, and they're old hands at getting the party started, having made their mark on the dancefloor as Boogie Nights. "You have to do great party tunes both you & the audience like," says guitarist Ed, aka Norris Barkley. "And you have to put on a show. The sad thing is that lots of couples don't know where to start or how to go about booking a band for their wedding - sometimes they hire a band without even going to see them, and then end up with a bunch of bored-looking guys in black who look like they'd rather be at home watching Coronation Street . If your band are clearly enjoying themselves, your guests will enjoy themselves too"
Extract taken from Irish Times Magazine - JUNE 2010
Testimonials
Hi Ed, Just wanted to say a massive thank you for Friday night in Ballymagarvy. Everyone thought you were absolutely brilliant and the floor was full for the night. Myself and Gavin had a fantastic time and it brought all the girls back to when we used to hear you as Boogie Nights in Drogheda years ago! Everyone just had such a laugh and were talking about you all for the whole night! Thanks again,

Hi Ed, We just want to say a huge thank you to you and the rest of your band and DJ for giving us a wonderful nights entertainment at our recent wedding. Lots of people were asking me for the name of your band afterwards and all were very impressed with your talents and professionalism. It was a complete surprise to us when we were called up to sing but we both enjoyed the experience and many people felt that it was one of the highlights of the night. I would highly recommend you guys to anyone looking for a band, Kindest regards,

Hi Ed & the band, We are only back from S.A over the weekend and just catching up on emails now!! On behalf of both Sheenagh and myself we just wanted to say thank you and the rest of the band for really helping to make our day so special. We had so much fun personally and all my friends thought you guys were the best band that they have ever seen. I have never seen a dance floor consistently so busy and that was down to you guys. Thanks also for making the whole process so easy with your flexibility & professionalism. Thanks a million,

Hi The Party Kings, I was at Ashley and Emma's wedding last weekend and just wanted to let you know that I thought you were awesome. I don't remember the last time I enjoyed a wedding so much and could have listened to you all night.
My mum has recently been having chemotherapy and has not been getting out much. She hasn't really been that happy. At the end of the night she was dancing in the middle of the room which is something she's never done and she looked so happy. It was great to see!  I was wondering if you could tell me what the first song was you performed on that night. I really loved it and would like to learn it myself. Thanks again!

Hi Ed, Just a quick note to say thanks a million for a great night on Friday. Our guests really enjoyed it and gave us great feedback. The dance floor never emptied. Hope you got home safely and best of luck for the future.
Regards,

Hi Ed, Just want to thank you for a fantastic night everyone loved the band, you really put on a great show for us and everyone. Don't think the dance floor was ever empty thanks again fab fab night, sorry its all over.

Hi Ed, I just wanted to say a huge thanks to yourself and the band for a fantastic night down in the Lyrath…. Everybody had a ball & raved about you guys! We had a ball…. Thanks so much!!

Hi Ed, I just wanted to drop you a note and say thank you for a superb night, everyone really enjoyed the band and DJ, overall we had a great day and thanks from John and I for being part of it. Best of luck

hey Ed & guys
We came to you in The Grand Hotel Malahide a few weeks ago - thought the show was fab!! Looking forward to having you play at our wedding in Carton House on 7th Aug next year.

Charlotte & Brian