Brian Terry Photography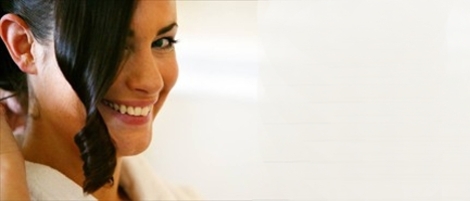 Associations
Supplier Details
Brian Terry's first photographic 'assignment' was a neighbour's wedding he covered as a schoolboy over fourteen years ago.
With the earnings he built a tiny darkroom 'under the stairs' at home where he developed and printed his own photographs. He spent many years working for a photographic company before leaving Ireland for a period.
On his return he established his own business. He is a Irish Professional Photographers Association (IPPA) and operates two offices nationwide. When not behind the camera he enjoys hill walking. He has also moved out from 'under the stairs' to a much safer facility.
Brian was the first to feature a steady flow of Real Weddings on his website back in 2003. Such was the response from couples he is now dedicating all of his new website to them - showing real people, real locations, real life weddings.
You can see extended slideshows of images from his weddings, full size, pin sharp and, where applicable, in glorious colour - helping you can appreciate the consistent quality of his coverages. Newer weddings are in the higher numbered galleries (eg: Gallery 4)
He's also gone the extra mile by bringing you the information behind the wedding - most slideshows will end with the names of the professionals who helped create each fabulous day. It now makes brianterry.ie an important bridal resource. If fashion, trends and who's doing what where, matters to you - you're at the right place.
Brian shoots almost exclusively with available light which gives better skin tones, and a classier look to a printed image - ultimately you'll look better with Brian's shooting techniques.
So, if Brian Terry isn't going to photograph your wedding - who is?
We-Do Promotion: FREE 12 x 8 inch print valued at €110.00 when presenting your We-Do card at time of booking.
Testimonials
We used Brian to do our wedding photography in Galway (Dec 2008). He was excellent. On the day it was like having a extra pair of hands. He helped organize the band in the church help put the flowers in the lapels , He was a joy to work with, he was very professional with a laid back style but still managed to get his job done. He made everyone feel at easy, many of our guest commented on how nice he was to deal with. In terms of his pics they where also excellent, he managed to catch the mood of the place and the guest. I would have no problem recommending him, You might find cheaper but would be hard to find better.