Celtic Rose (voice, violin and harp)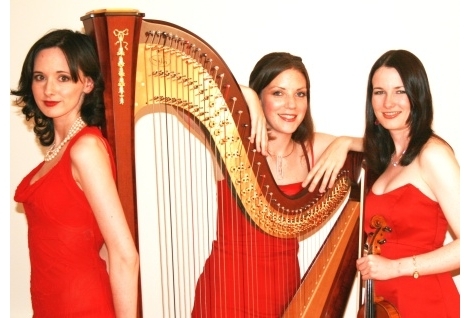 Supplier Details
With an air of elegance and sophistication, Celtic Rose adds a sprinkle of glamour to every occasion. Be enchanted as Ireland's foremost musicians combine to provide an exciting alternative to the standard quartet format.
Celtic Rose is committed to providing a personal and professional service. With an ever-expanding repertoire encompassing all musical genres, Celtic Rose will design a complete musical package tailored to suit the individual needs of clients.
Testimonials:
"The confidence and sensuality of the new Ireland brought to the fore in a powerful quartet…

A Stunning and sexy counterpoint to the tired and overused vehicle of the trio of male voices…

A repertoire so wide and varied that it will fit any occasion…

A portable ensemble of musicians and singers who can perform with minimum technical requirements."