The Millhouse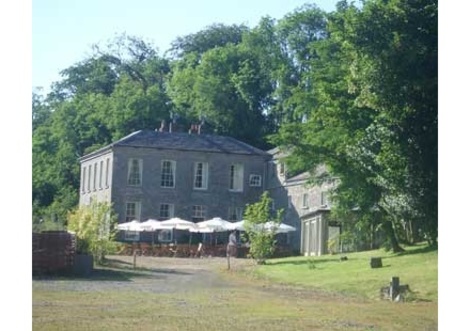 Supplier Details
The Millhouse is a truly magical setting for your wedding, a romantic haven in a wonderful garden setting.Where couples can really make it their own exclusive country house for the day. The beautiful surroundings of orchard gardens and river set against the grandeur of the Old Mill make for a dramatic setting.  The luxurious interiors combined with olde world charm provide a unique backdrop for your wedding . No party too lavish, crazy, beautiful or perfect.
Imagine a grand pavillion draped in translucent silks, or an Indian marquee complete with colourful floor cushions, or a gathering at dusk where distant lights twinkle in the orchard and towers of paper lanterns illuminate pathways through the lawn. Our weddings are simply unique and always bespoke.
The Millhouse wedding directory offers fantastic advice with design, styling, and detailing your day - from a simple summer cocktail reception by the river, to a lavish winter white luncheon. The wedding directory is constantly being updated with all our favorite bands djs, design ideas etc
All our weddings are exclusive and so different. We love to help you individually design your wedding from the Grand Pavillion on the front lawn to an intimate picnic by the river, to a lavish barbeque on a summers day, to an indian themed yurt with multicoloured floor cushions and finger food, to  candlelit rooms and blazing fireplaces in winter. We love you to create your perfect day.
For wedding enquiries please contact our wedding coordinators at [email protected] or tel -041-9820723
From June 2009 we welcome wedding parties every Sunday for an open viewing. 
Our wedding coordinators will be available all day .
Booking is advised for a personal appointment.
Testimonials
Wintery wedding at the Millhouse, Slane, Co. Meath
We had our wedding party at The Millhouse in Slane in November 2010, on the first snowy weekend of the winter. We had initially chosen the Millhouse for its beautiful location, its informal and relaxed feel, as well as the general attitude of the staff who were so happy to accommodate our wishes for a low key "non-weddingy" wedding party. We were also very impressed with the food at our menu tasting.
When it came to the actual weekend, the weather was absolutely terrible. Thankfully everyone made it there but as the weather worsened over the evening it became clear that many of those staying elsewhere were not going to make it back! However this was no problem at all to the fantastic staff at the Millhouse who made up extra beds in every available space in the hotel, on floors and sofas. Some of the staff even gave up their own beds! All these unexpected guests were provided with the Millhouse's fantastic breakfast the following morning. Nothing was too much trouble!
The Millhouse is a fantastic place for a party. If you want a wedding that is completely tailored to you, it is the perfect place. And I honestly think it is great value for money - you get exclusive use of a lovely house with no venue hire charge, even for our small budget the choice of menu options was amazing. All in all, the venue is great, the food is fantastic, the staff were so helpful and low key - we were very much made to feel that the house was our own for the weekend. Highly recommended.