The Glebe House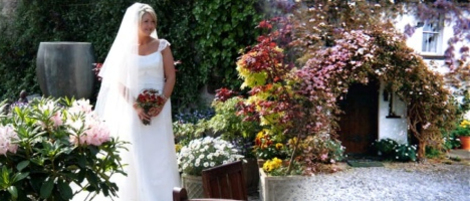 Supplier Details
We will be pleased to show you around our venue and discuss all your requirements, helping to make the neccessary arrangements to ensure a successful and enjoyable wedding, from a small gathering to a large event.
Elizabeth will help in every way with contacts for local churches, florist, photographer and the hire of any kind of transport from horse-drawn carriage to Rolls Royce and arrange all the decorations of the dining-room and other spaces to suit your personal style and complement your big day in every possible way.
The Reception is Country House Style with beautiful local food ...and lots of it. This is a sit down meal, a mixture of table service and buffet which is a legendary part of our services.
A Wedding Blessing can be arranged indoors in the old style woollen mill or in our exquisiite gardens overlooking the historic Boyne Valley of Meath, the so-called Royal County
You are welcome to visit and view Glebe House anytime with prior arrangement with Elizabeth
Testimonials
This venue is heaven on earth.So romantic,fantastic location,wonderful relaxing atmosphere and elizabeth did everythig we asked for making our day the most wonderful and unforgettable day of our lives.