Bigger Picture Photography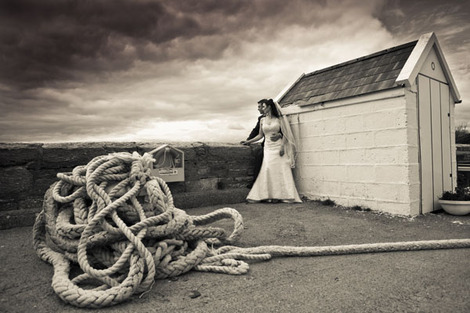 Associations
Supplier Details
Hi, my name is Eric and I am the photographer behind Bigger Picture Photography. I am a fully insured professional photographer and Licenciate member of the Irish Professional Photographers Association. 

My style is a mix between documentary and set up images, I believe in recording a wedding as it happens without interfering too much with the event. While you do need some directions to create beautiful images, it is important to retain the essence of the emotions between the couple. 

By making sure that my clients are as relaxed as possible and by subtlety guiding them into a special moment, I create beautiful and natural images. 

Please visit my website www.biggerpicture.ie and get in touch on 087 322 33 29 or [email protected] 
2011 IPPA Award Winner
Testimonials
"We are thrilled we chose Eric as our photographer for our Wedding. He was great to deal with from start to finish. We had done our research on photographers and we found it hard to find the perfect balance of beautiful photos along with reasonably priced packages. Then we found Eric and we were delighted with both his style of photography and the packages available. On the wedding day he was very professional and not a bit invasive. Eric had an album ready for us two months after our wedding and we absolutely love it. We are also very pleased with our beautiful Thank You Cards we have recently received. Thanks Eric! "

"Thank you for our wedding album Eric! :) The photographs are fabulous, we're really happy how they turned out and the colours are so vivid.And thanks also for helping our wedding day go so smoothly.
We haven't hesitated recommending you to everyone else we know who is getting married soon.
See you soon we hope! :)"

"Thanks Eric for truly memorable photos of our wedding day. The shots were fantastic. You made our families feel at ease, and you captured the essence of a fun and wonderful day. And most importantly, you made us both look good!! Thanks for everything."

We are so happy that we booked Eric for our wedding day and would encourage any couple getting married to do the same. The whole experience was relaxed, professional and enjoyable form the beginning to the big day. Our album is breathtaking it's so perfect and anybody who see's it agrees that it is amazing. We really couldn't recommend Eric highly enough, he did such a fantastic job.

Eric, Thank you so much we are delighted with our pictures. You made the day run so smoothly and easy you are a true professional and obviously take great pride in your work. We will be recommending you, Thanks again

We are thrilled with our wedding album. Eric was a pleasure to deal with, professional and planned out details for our pictures with great care. He was really involved in the day but yet in no way intrusive. I can not recommend him highly enough.

Eric's work is excellent. Between his planning, his personal touch on the day and his meticulous attention to detail, he made sure the photos from our wedding in Tuscany had that touch of class. We couldn't recommend him highly enough!