Malta Wedding Planner - Sarah Young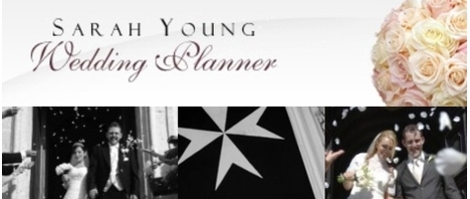 Supplier Details
The island of Malta is the idyllic place for your dream wedding. 
With the help of the local Wedding Planner Sarah Young you will sail through all the preparations and right up to the moment when you say 'I do' and after, the Wedding Planner will guide you every step of the way to make sure all is organised to perfection.
Imagine yourself walking down the aisle of one of Malta's beautiful churches.  Or a civil ceremony in a sun drenched day just metres from the sea's edge. 
A photo session by the blue Mediterranean or one of our historical unique venues such as castles and Palazzo over 500 years old just creates the perfect touch to a perfect day! 
Let your imagination dictate and let Sarah Young realize your dreams. 
The very thought of organizing your wedding away from home might overwhelm you.   Sarah Young; a young energetic Maltese wedding planner will organize the event from beginning to end.  She will help you get the best bargains according to your wedding budget.
She will advise regarding legalities and services available in Malta.  Apart from walking you through the preparations she co-ordinates services on the wedding day.   She is with you throughout the ceremony to ensure that the couple and the guests may enjoy this unique event to the utmost. 
For more details you may contact Sarah by e-mail on [email protected] or visit the website on www.weddingplannermalta.com  
Contact Details
The Wedding Planner, Shop 1, Diodorus Siculus St,
St. Julian's, Malta
International
STJ 1620
Contact name: Sarah Young
Phone: 00 356 21382549
Mobile: 00 356 9925 3265
[email protected]
www.weddingplannermalta.com

Interact