Westport Plaza Hotel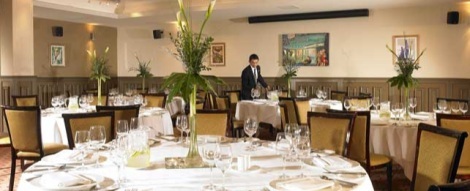 Supplier Details
Click HERE to view our Wedding Brochure
Congratulations and welcome to the award winning 4 Star Westport Plaza Hotel located in the heritage town of Westport. A fusion of contemporary chic and classic elegance the Westport Plaza Hotel offers you a truly unique wedding venue. A luxurious hotel with a professional and friendly team will ensure that your day is tailored to suit your needs and create  a wedding  that you, family and friends will truly enjoy. No venue fee applies.
The Walnut Suite will provide an intimate setting and exceptional dining from our French head Chef Xavier Bondel, together with private bar, dance floor and seating for up to 100 guests, this suite will provide lasting memories.
Ultimate indulgence will await your guests during their stay, beautifully appointed rooms with gorgeous king size bed, jacuzzi and Italian marble bathroom as standard. Spa Sula, a spacious, tranquil sanctuary created exclusively for your pleasure and well being. Spa Sula express will tend to all your beauty essentials.