Wedding Cake Toppers by Anita Foy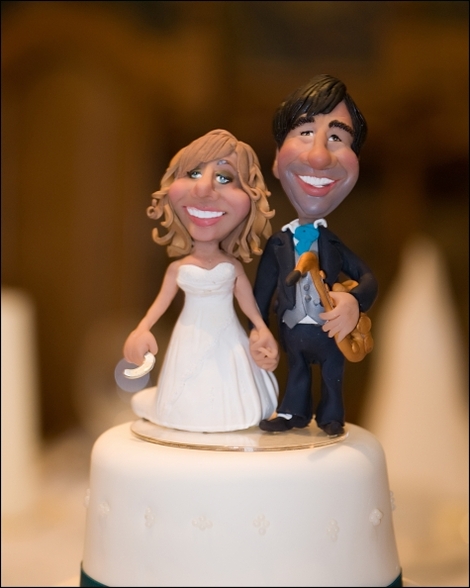 Supplier Details
Anita Caricatures' is Ireland's only 3D Caricaturist.
She will sculpt a mini version of the bride and groom, ideal for the top of your cake and is guaranteed to wow family and friends!
Each and every sculpture is truly unique - a personalised work of art - that commemorates that special day and will last a lifetime.
But don't let the samples limit you; Anita can sculpture pretty much anything you want from your pets to your favourite sporting jersey.
Check out Anita's caricatures for more information and ideas: www.anitacaricatures.ie
View more of Anita's caricatures on her facebook page and keep updated on upcoming promotions and competitions. www.facebook.com/anitacaricatures
Email: [email protected]
Phone: 083 3461498
Testimonials
Anita, you are by far the most professional, helpful and just genuinely nice person that I have dealt with in the build up to the big day, so thank you for that!!!
The sculpture was amazing, absolutely amazing, Lianne was so surprised and she really loved it, they were a big hit at the wedding, everyone commented on them and took pics of them on their phones and cameras, they were a real talking point.
We could not believe the detail on them, anyone who calls them cake toppers is so so so so so wrong, they are works of art, a piece to be treasured for ever!!!
If you are thinking of getting one for your wedding as a surprise like I did or as a joint decision I can not recommend Anita and her work highly enough, you will NOT be disappointed, they are truly amazing!!
We are both forever grateful to Anita and her amazing skill and professionalism!!!