Emma Farrell Make-Up Artist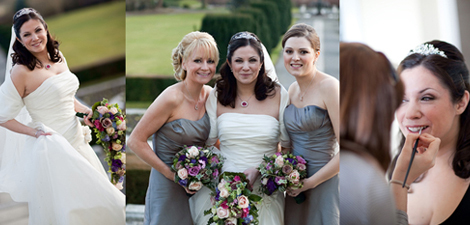 Supplier Details
Emma is a professionally trained and experienced Make-Up Artist who has made many brides look magnificent on their wedding day. Priding herself in making every bride feel extra special from start to finish. At the initial consultation, Emma meets with the bride to discover what style she would like to achieve. They take their time and run through the make-up together creating the perfect look. After the Make-Up Trial, Emma creates a face chart for the bride to keep. This means the bride not only gets the perfect look, but also learns what products suit her for future reference.
Emma is a perfectionist, this ensures she is kept busy in all aspects of Make-Up Artistry. As she works in various industries, she is aware of the specific needs of photographic make-up, what products are suitable and what is to be avoided. She also has an airbrush which she uses for that "no make-up flawless look". Emma is skilled in camouflage make-up and will cover any skin disorders or tattoos at no extra cost.
Emma is passionate about Bridal Make-up and really enjoys being a part of the special day, ensuring brides look their best. She is professional and always arrives early, you can relax knowing you are in good hands and enjoy the experience of the day in a calm happy atmosphere.
Emma is constantly in demand for weddings, shows and special events. Book her now to avoid disappointment.
Ph: 086 327 4449
Email: [email protected]
Web: www.emmafarrellmakeup.com
Testimonials
Hi Emma
I just wanted to say a huge thank you for the make up on my wedding. You are an amazing artist the make up was still perfect the next day. Thanks for being there you are a lovely person. Best wishes for the future.