Harristown House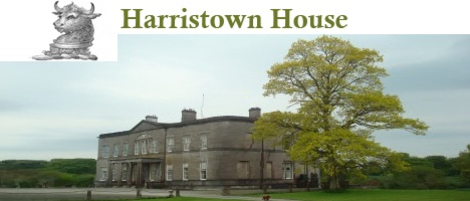 Supplier Details
Harristown House close to Dublin offers a magnificent venue for you to create your own fairy tale wedding reception. You will feel transformed by the timeless elegance of this magical setting when you enter the estate's North gate and drive for a mile through sweeping parkland until you reach the house. You enter the double hallway with its Venetian chandelier and elegant furniture. You can greet your guests here before moving into the drawing room which overlooks the Liffey.
We can accommodate 70 people in the house for the reception and dinner. As you are dining we will clear the hall for dancing and the party will move seamlessly from one room to another. If you wish to have more guests you can use the house for the reception and then move into a marquee on the lawn for dinner and dancing.
The house has 6 double rooms with their own bathrooms and so the bridal party can stay overnight and enjoy a hearty breakfast the next day. There is a selection of first class hotels nearby to provide accommodation for your guests.
Noella Beaumont
Harristown House
Brannockstown
Co. Kildare
Office tel: +353 (0)45 483614
Mobile tel: +353 (0)87 741 4971
Email: [email protected]