Protocol Bridal Drogheda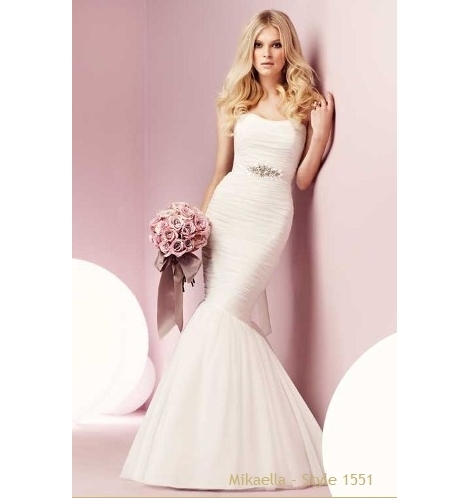 Supplier Details
**Our fab new website is now Live**
With so many bridal outlets around the country what makes a visit to Protocol a must? Protocol is a reputable business; it has been in the market a long time and is well established. Protocol aims to offer a wide choice of different designs at different price points. Our collections consist of labels such as, San Patrick: stunning laces and elegant lines, a well known and loved label. TM Couture: from Tamem Michael, classic cuts combined with quality fabrics. All designed and produced in Ireland. Mikaella: another popular label using simple fabrics and well fitted lines. Alfred Angelo: A sought after label from America with well priced gowns, great detail. And many more, see our Bridal Wear section for other labels. Our prices range from €550.00 to €3,500.00.
Protocol also offers an extensive range of simple and elegant bridesmaid's dresses, exquisite deb's gowns and stunning communion wear. Bridal veils, headpieces, and shoes are also available. Protocol also offers an in house alteration service. Combined with friendly and experienced staff, Protocol is one bridal outlet you should visit. Viewing by appointment for Bridal is recommended.
Protocol is now under the management of Tamem Michael, a well known name in the Bridal Market, another reason to feel happy purchasing your gown at Protocol. www.tamemmichael.com also see Protocol's fab new website now Live.
Testimonials
Bought my Dress in Protocol today and all I'm lost for words.... Big Sale on today and shop was busy but the care and attention they showed me today was fantastic I felt like the only one in the shop... I got a fantastic dress at a fantastic price and I was sooo happy... The staff were soo happy for me and I genuinely felt they cared about me and were so helpful...Thanks soo much for making such a big decision for me so easy!!! :)

Visited Protocol and met the designer earlier this week for the TH Couture range. She was lovely, as were the staff. The designer put together a design just for me! Was able to get a dress that suits my shape and make me look fabulous.