Musa (Church Singers)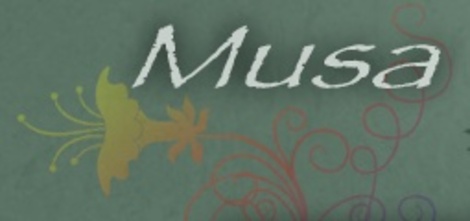 Supplier Details
Hi, we are Musa, a 3-piece vocal harmony group based in Dublin, Ireland.  Musa combines the talents of Lorna Kennedy, Labhaoise Brennan and Lisa Nolan, three accomplished and experienced musicians with an enchanting and unique vocal blend. 
Musa specializes in providing elegant, harmonious music for a variety of occasions from weddings and funerals to concerts and corporate events. We cater to the needs of the client and offer versatility both in our styles of music and range of booking options. We can also provide professional guidance throughout the booking process to ensure that you have the perfect music on your special day. 
Please take a few moments to browse our site where you can hear audio tracks, review our repertoire or make a booking enquiry and more. 
Contact us anytime for information on prices and availability.  These prices include discounted rates for bookings from Monday to Wednesday and a special offer package too!
Testimonials
We had Musa perform at our ceremony and reception in August. The music & singing was incredibly beautiful made the ceremony feel absolutely magical. We are dying to see the video so that we can listen to it all again. We had so many guests complimenting the singing and some brides to be asking for contact details. In the run up to the wedding, Musa were super helpful with our song choices and even performed two songs that we requested that weren't on their list. They were so professional, I can't speak highly enough of them. Book them and you will not be disappointed!!!

Lorna, Myself and Ellen would just like to thank you and the rest of your group for the music at both the church and at the reception afterwards. I myself was disappointed that we did not get more time at the reception to hear ye – but as you know the pictures take a bit of time. We had an enormous amount of guests compliment us on the music at the church – and we will always be grateful for your performances in making our day that bit more special. Thanks for all the assistance in helping us to choose the music before the wedding as well, it was greatly appreciated. Thank you again, and all the best in the future. Regards,

I just wanted to say thank you for such an amazing job on our wedding day on May 21. I thought the music at the church was amazing and it really was one of my favourite aspects of the day. Everyone commented on how fab your voices are so thank you again. Take care,

Musa sang at our wedding on the 20th December 2010 and we couldn't have predicted how good it would be. I know Siobhan (my wife!) has been in touch with you and thanked you for all your help and professionalism but I wanted to do the same. Our guests were very complimentary of you and loved the songs and music, so thank you for doing such a great job at our wedding. Regards,

Thank you Laobhaise, Lorna and Lisa - the singing was stunning on
Saturday. So many of our guests commented on it. Steve and I enjoyed
it so so much. We will definitely be spreading the word on how
beautiful your wedding singing is. We can't wait to see the video so
that we can hear it again. Take care.

Hi Lorna... Thanks to the 3 of ye for such a beautiful ceremony yesterday... it was just out of this world. Ye are the most talented professionals I've ever come across and a few of my friends getting married next year asked for your number. Ye will be talked about for a very long time... Thank you again so much for making our day so so very special x x x

"When we were researching singers for our wedding we found it a little difficult to find any feedback about Musa since they were a recently formed group. As we didn't have time to see Musa perform before the wedding We booked them based only on the music available on their website. We're so glad we did now, they were absolutely amazing. Our wedding was held in a small Chapel in the countryside and Musas beautiful music really helped make it a magical setting. We lost count of the number of times guests remarked on how wonderful the music was and enquired who the singers were. On the day we didn't even get a chance to say thanks to Musa before being whisked off to the reception, so thanks so much girls! If you're thinking about booking Musa for your wedding, do it, you won't be disappointed, they're a pleasure to deal with and most importantly their music is just perfect!