Self Help Africa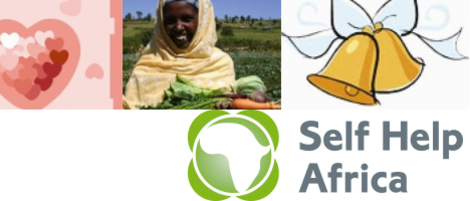 Supplier Details
A truly touching wedding favour
Wedding favours are an established part of marriage celebrations today.They are a lovely way for bride and groom to say a special 'thank you' to those who share their special day with them.
Charity donations to Self Help Africa can make a truly touching wedding gift - they allow the entire party to share the joy of the special occasion, and also make a difference to people who are less fortunate. Instead of chocolates, sugared almonds or other gifts, Self Help Africa will provide your reception with souvenir place settings that can be used for the occasion.

We will invest your support in projects that are designed to improve the lives of some of Africa's poorest people. Suitable projects can be identified to specifically meet your needs and interests, with the commitment that information on the activity will be provided to you in the future.