Glasson Country House Hotel & Golf Club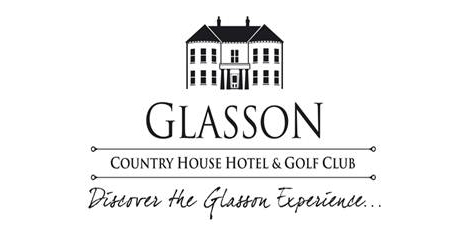 Supplier Details
Your Perfect Wedding Day at Glasson
Welcome to the most unique wedding venue in Ireland where your wedding dreams come true. What makes us unique is not only the location but our warm family run atmosphere where all guests become an extended member of the family.
Many congratulations on your upcoming wedding. Right now, you are probably looking at numerous locations for your wedding and reception. Glasson Hotel and Golf Club is a 4-star family-run hotel in Athlone, Westmeath, and we have been successfully holding wonderful weddings for over 15 years. This year we have even more exciting news for Brides & grooms to be, our NEW BANQUETING SUITE, The Dillon Room will be opening in April 2010. Here are just a few of the reasons that brides, grooms, and their families hold weddings at Glasson.
Glasson Hotel & Golf Club is delighted to offer you the option to celebrate your special day with an intimate wedding blessing or civil ceremony in one of our beautiful banqueting suites. Following the ceremony , your chosen menu can be served to your close family and guests in a separate banqueting suite.
The wedding setting. Glasson is a former family farm with a manor house that dates to 1780. The former farm is now one of the best golf courses in Ireland and the golf club has superb views of Lough Ree and the surrounding countryside.
A convenient wedding location. Located in the true geographical centre of Ireland, family and guests will find that it's less than two hours from anywhere in Ireland; the drive is just 90 minutes from Dublin along the new M6.
A dedicated wedding specialist. You don't have to worry about anything at the wedding reception as we can organise everything for you and your family. Just tell us what you want and we can get started.
Menus are "suggestions" and not dictated to you. Tell us what you want and we will strive to find it for you. It's your day, after all!
Fabulous New Banqueting Suite catering for up to 300 Guests
Exciting Menus to Suite all tastes. The food on the wedding menu primarily features local produce.
All inclusive Wedding Packages available.
Approved and reliable "service providers" such as photographers and DJs.
Easy terms and conditions with no hidden costs.
On-site accommodation. Beautiful 4-star rooms and suites with views of the lake and golf course are right upstairs after the wedding.
A golf course that's among the best in Ireland right outside the front door. And the option of a lake cruise for groups of four to 80.
A beautiful location for wedding photos.
"The Glasson Experience should be bottled and given to all involved in Irish Weddings."
Weddings Are Extremely Special at Glasson Hotel and We Go All Out to Make Sure that Everyone Has a Wonderful Weekend
"Ask us what you want and we'll give it to you." That's our motto when it comes to weddings. From the moment the bride, groom, and family arrive, you'll be pampered and provided with everything you need for an enjoyable weekend. You'll find that we are totally committed to making sure that your special day is wonderful for you, your guests, and the family.
Sincerely,
Gareth Jones
Keywords: Country House Wedding Venue Westmeath, Wedding Venue Westmeath, Glasson Country House Hotel & Golf Club
Testimonials
From the moment we booked glasson, staff were the most helpful and accomodating group i have ever come across. We booked a year in advance on recomendation from a friend of a friend and could not have been happier. I (the bride) felt like an absolute princess from the first day and carried right through till the day after, your hospatility is second to none and i mean that. Couldnt believe it when i left the room for the church (in a mess as bridsmaids/brides do!!) and came back later to find it immaculate and complimentary luxury goods from glasson, honestly its little things like that that make a brides day even more special than it already is! i cant say enough for gareth (ur a star), robin (food was AMAZING, golf carts you arranged to bring us down to the jetti were Ciaran and the groomsmens highlight!!!!), Fidelma, Louise and all the staff, honestly i cannot say enough about all of you! Even nanny cotter was impressed about the accomodating service you gave her, thanks, means alot! and you kept my bridal boquet alive and well for me to take home! ha!
Well we're off now on honeymoon, but honestly for any brides-to-be who are looking at venues its amazing, and for a weddng, you lot made it the most hassle free day i've ever had, and that's not easy to say after weeks of planning a wedding day! thanks again, see you next year for the renewal! ha!

It has been an absolute pleasure to deal with your team at Glasson Country Hotel and Golf Club in the build-up to our wedding on the 27th of October 2011. Special mention to Robin who has been amazing and helped a lot with last minute details. The venue and service is top notch and the food was sublime.Feedback from all our guests was excellent, all complimented our choice of location and the fantastic service and staff of the Glasson Country House hotel. For many of whom had never been to Athlone, or Ireland, before it was the best possible introduction and the perfect setting for this memorable day and idyllic backdrop of Lough Ree for our wedding photography.We highly recommend the Glasson Country House Hotel.Many thanks

Hi Gareth/Robin and all at Glasson,

Just a quick note to say thanks so much for a wonderful day on the 1st July.

The service and attention we received on the day was second to none.

Food was absolutely amazing and the feedback from all our guests has been so positive . Many of them have said straight up " that it was the best food they have ever had at a wedding."

We go along with this view!

We have actually met people in Galway who were not at the wedding that heard that the food was fabulous!

The service during the meal , at the bar and in the residents bar was excellent. Nothing seemed like too much trouble.

The venue looked amazing in the glorious sunshine that day and it was brilliant to be able to have the arrivals reception outside on the lawns.

I would also like to thank Tom the owner for dropping up to us at the top table during the meal ...Nice touch and much appreciated.

The dance floor was full of people dancing all night and the band commented how they liked playing there.

The bedrooms were fabulous and all were commenting on the great views and the general comfort .

The morning after breakfast was excellent .

All and all we would recommend Glasson to anyone we know and I know that you will get plenty of repeat business as a result of the show you put on.

We had people from Galway,Cavan,Cork,Dublin and Abroad and all commented that it was the best wedding they had been at .

Also we would like to thank Cathriona/Marie and all the staff at reception for all the help prior to the wedding with room bookings and for being so friendly and attentive to all our guests over the couple of days.

Dear Gareth, Again, we wish to thank you, Robin and all of the hotel staff for the care and professionalism shown during our reception on 28 July. Everything went perfectly on the day - the meal was wonderful, staff were attentive and courteous and all of our guests thoroughly enjoyed the event. The accommodation was also top quality. We have no hesitation in recommending the hotel to anyone interested in finding a very special venue for a wedding reception or other important event. Kind regards,

Gareth, Thanks very much to yourself, Robin and all the Reid family. You ensured everything was perfect for us on the day. In particular the food on the day was excellent. Any of the guests we've spoken to since have all complimented the food and service on the day. Personally, the food was the best I've ever had a wedding. It was served to a high standard restaurant quality to all guests – which was some achievement considering there was almost 250 guests! It was a pleasure dealing with you and all the staff. The staff at Glasson Golf Club were extremely helpful with all our requests and queries in the run up to our big day. Everything went absolutely perfectly on the day, and we are very grateful to Glasson Golf club for making this happen for us. We had an absolutely wonderful day. Our overall experience with Glasson Golf club was very positive and we would not hesitate to recommend the hotel to friends and family for future weddings and other events. Thanks again for everything,

We had our wedding reception for 100 guests at Glasson in December, with most people staying in the hotel overnight - we all had a fantastic time. Service - It's a Family run business, with a friendly and cohesive staff. Fidelma, Gareth and the team were fantastic in organising the reception, as we did things remotely from the UK. They were always responsive and resourceful in sorting things out for us. The service on the day could not have been better. Robin was a star, quietly and efficiently ensuring everything ran smoothly and got lots of special mentions from our guests. It was a busy time for them with four weddings in a row and everything seemed to go like clockwork.Hotel & views - The location has great views over the lake and very picturesque especially for the photos. The hotel was clean and very comfortable. Food & wine - We chose wintery soup (celeriac and parsnip) and salmon for starters, beef and monkfish for the main. Lots of our guests (some of whom were local farmers!) chose the beef and it got thumbs up all the way, especially when they offered seconds. At the tasting session we met the head chef Shelia and she was so helpful in advising on the menu and accommodated our guests' dietary requirements. They were in the middle of changing the wine list so the options were a bit limited at the time with regards reds, and so they agreed to us sourcing our own red which was very much appreciated. Breakfast was of a very high standard. From our experience we would highly recommend Glasson as a venue for wedding receptions.

Dear Glasson Golf, We hope you are well and as prosperous as ever. Afshin and myself wish to exclaim immense gratitude for our wonderful wedding reception held on December 28th 2010. From the initial booking to the actual day we felt very welcome and truly special. The service was thoroughly professional but all communication was delivered in a very personable manner. The setting was perfect and suited our wedding very well, I felt proud of our choice. It really made our wedding vision a reality. The reception room itself was a brides dream capturing sophisticated decoration in a classic olde world surround. It is a challenge to convey our thoughts on the meal itself in this short email however without a doubt every guest we have spoken to was very impressed with the food.. most people had or tried to get seconds.! Please pass on this message to Sheila who advised us so well prior to the day. The quality of the produce was supreme. Thank you for looking after the day and helping our guests arrange their travel. Some guests, in particular (Michelle USA and Catriona from Scotland) were very grateful for all your help. Finally the Egan and Nasoodi families wish to pass on their thanks and will be returning in the future. Afshin and I wish to Thank Tom, Breda, Gareth, Fidelma, Sheila, Reception, Catering, waiter and bar staff at Glasson Golf for making our reception so memorable and special. We send our best wishes and hope you continue to be so successful, Fondly

Glasson is a perfect wedding venue that really pulled out a perfect day for us. We're so grateful to everyone there for all their work and all of our guests were delighted too.
The first wonderful surprise is the view that you get on entering the grounds. It truly is spectacular. The foreigners that came from Italy, Japan, USA, etc., all were stunned too at the vista over the lake and the lovely village nearby. Simply wonderful.
The food was fantastic. We had Caesar Salad, Carrot and Corriander Soup, Lemon Sole or Beef for the main course and a selection of desserts. The food was all excellant and, again, all of our guests were very impressed. We have to say, we've been to many weddings with disappointing, industrial service, rubbery beef or dessicated salmon; rest assured you won't find anything like that here.
The service was professional and friendly without at any stage being intrusive. In particular, the staff gave us a lot of great advice on the format of the day, speeches, cutting the cake, wine, etc., as well as the menu. We're indebted to them.
We stayed in the hotel. The rooms are lovely, comfortable with very nice views in many of them. It's certainly a good place to stay with a large or small group. In particular, if you play golf (or if your friends or family do), then you won't get anywhere better than this. We don't play, but many of our friends enjoyed the picturesque golf course and the nice walk to clear the cobwebs from the night before.
A small point to remember, but one that was important to us, is the location. Glasson is equidistant from Dublin and Galway (where we're from) but with the motorway it's really only an hour from either. It also proved very accessible as a result to people coming from Wexford, Dundalk, Belfast and Limerick, as it's in the middle of Ireland.
Overall a great night and a great stay.

We had our wedding in September 2010 and cannot praise Glasson, Gareth and all of the staff highly enough. They were all extremely professional and best of all genuinely friendly. They made Paddy and I as well as all of our friends and family very welcome. We were very relaxed as the staff took care of everything, down to always ensuring that I had a glass of champagne in my hand!
The setting is exceptional. I stayed the night before my wedding and watching the sun rise over the lake from my balcony is one of the many highlights from that day.
Gareth, David, Judith and the rest of the staff at Glasson, a very big thank you for making our day the best it could possibly be.

Hi, On behalf of myself and Marie,I would like to thank you and staff for looking after us at our daugthers wedding. The combination of your warm professional staff,beautiful location and great food made it the perfect weekend. EXCELLENT seems an inadequate word to describe it.

We had our wedding at the Glasson Golf Club on August 20th. It was the best day we could have ever wished for and it was made all the more special because we chose the Glasson.
The venue, location and scenery are all spectacular – but what really had our guests talking were the service and the food. The meal was top quality and some commented it was the best meal they have ever had at a wedding. The staff could not do enough for us or our guests and made us all feel extremely special.
What sets the Glasson apart is that you are not just another wedding to them; they go all out to make sure every moment of the day is special. The new wedding venue is so different to anything I've seen before, the light coming through the room, and the fact that the guests don't have to moved after dinner as the dancefloor is separate, it's little touches like this that add to the flow of the day.
David Cahill in the Glasson said to me a few days before the wedding to leave it all in their hands and relax on the day and they kept their word and more, I was a very relaxed bride and could join in the celebrations while the staff ran everything on time.
I cannot recommend the Glasson highly enough and if you're considering it for your wedding don't hesitate, you'll have the best day ever.

Just back from staying at Glasson Hotel checking it out for our Wedding on 20/05/2011. We'll all I can say is I cant wait, From the amazing function room to the breath taking views to the excellent and professional staff, We are delighted that we have booked Glasson. There was also a wedding on the Saturday nite that we stayed and all the wedding guests could not complement the food enough.We also ate both nights between the retaurant and bar it was mouth watering I would recommend for starter Tiger prawns wrapped in filio pastry on bed of fresh salad and chilli sause. Yum The steak too.
If you are thinking of booking Glasson for your Wedding stop and just book it it was that good.

We had our wedding reception at Glasson Hotel in May 2010. Everything was fantastic from start to finish from warm friendly staff,amazing food to spectacular views.
Guests and families had only good things to say about the hotel. We are so delighted we picked Glasson and will recommend it in the future.
Kathleen and Richard


Dear Gareth



On behalf of � and myself I would like to thank you and your Staff for looking after us so well at our daughters Wedding to�. From the moment we arrived on the Friday until we left on Sunday I couldn�t fault anything. Your Staff are warm, very professional, nothing was too much bother to them. The location is so beautiful but that on it�s own would not have worked.

The food was excellent both at the Reception on Friday and the barbecue on Saturday. Please congratulate your staff on our behalf and course you yourself �take a bow� as all these qualities flow from the top.

Again our sincere thanks, all our guests had a ball.

Got married last weekend in Glasson Golf Hotel and feel so strongly about the whole experience that I wanted to share even though I rarely post. It was without doubt the best ever and I'm sure that most people say that about their big day but the feedback from our guests has blown us away, even our video man said that it was the best wedding he had been to all year!

Hotel looked amazing with the beautiful views and building. The scenary is fab with the red sky during the speeches and then a full moon over the lake was just beautiful. The staff were just unbelieveable. It really comes accross that it is a family run show as there is such great attention to detail and they were so friendly.

Reception, this was brill. Even though the rain came, we got photos taken and when we made it to the reception, the atmosphere was outta this world. We booked a local trad band and the drinks were flowing so that was a great start.

Meal, all I'll say is the food was great (lemon sole and roast beef).....yum yum :hyper:

Dancing, I believe there were some concerns over the dance floor. Well ladies let me put your mind at rest. It was packed from start to finish! We had the lols band from moate who were class. The position of the dance floor was perfect. The fact that it was beside one of the bars meant even the non dancing bar holding up men were dragged to the floor O-O

Girls the craic was MIGHTY, and I'll be back for all my new sister in laws future weddings.

We got married at Glasson Golf Club & Hote lthere less than a week ago and I have to say that is the most amazing venue and it was better than I ever hoped for!
we had looked at loads of venues from Dublin to Westport and I have to say Glasson topped them all. For starters it was the only venue that I have been to that the amazing views can be seen from the FUNCTION room. we found most other places tuck you away in a room with either no view or else no windows. our guests were able to enjoy the views not only during the reception drinks but also right the way through the meal up untill it got dark which wasnt till about ten or so. Our photographer was delighted too as there were so many photo op's in the grounds. we are dying to see the pics as we now that they will be gorgeous!
secondly- the food was absolutely fantastic! we also went with the sole and beef choice and everybody was commenting on how tasty it was. we were so impressed that we got the chef ( Sheila) to come out and take a bow during the speeches! :wv Even the next morning at breakfast we were impressed by the food. we also had a BBQ the next day which went down a treat with all the guests.
The staff - from the barman to the manager, couldnt do enough for either ourselves or our guests. They really did do everything to ensure that our day went without any hitches and that we enjoyed every minute of it. From arranging babysitters for our guests to coping with last minute changes to plan and requests they did everything with a smile.
The layout of the functionroom is great as all guest can see you from their tables and also they all have a view which keeps the ones at the back happy! there was loads of room for the band to set up on and only a few tables had to be moved for the dancing for which there was lots of! the position of the dance floor worked out fine and as Pebbles3 said it was great not to loose the men who like to stand by the bar!
so finally for anyone who has booked their wedding there - dont worry it will be the best day ever! I am so jealous that mine is over :o( and for anyone who is still looking for a venue - it is definitely worth checking out - at least three couple at my wedding asked would I mind if they used it for their big day! Im just glad il have an excuse to go back!