Ken Boylan Make Up Artist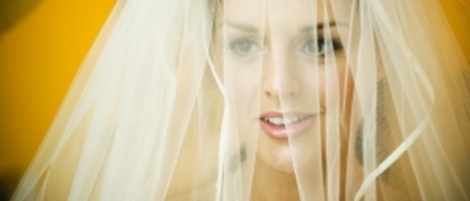 Supplier Details
Over the years he has contributed to television programmes such as Off The Rails, The Afternoon Show and Xpose.
His work is regularly featured in fashion pubications such as Image, Irish Tatler and Social & Personal to name but a few.
Kens is also a regular contributor to Irelands leading bridal magazine Confetti.
This coupled with his experience of working with real women gives him a great understanding for what brides really want on their special day.
Ken has a reputation for really listening to brides needs to ensure
Kens motto is "enhancing the beauty in each woman and making her as fabulous as possible"
Ken is available for wedding trials and make up and will bring his wealth of experience and calm to what can be a hectic morning.
You can visit Ken in his studio in Salon Zeba for your make up trial where you can avail of a
complimentary consultation with some of Irelands leading hair stylist as well.
Testimonials
Hi Ken, just want to thank you for doing such a great job for my wedding a few weeks ago. I absolutely loved my make up & my mother & bridesmaids were all delighted with how they turned out too! We will all be calling on you next time we have a special event to go to! Thanks again, you're the best :-)

I just want to thank Ken for the wonderful job and for the very relaxed atmosphere you brought to my special day. I came from Brazil to marry in Ireland not knowing what I could expect here from make up artists. What I found was a gift as you made me look and feel like a real princess for my day and the make up lasted all day long and really showed off in the pictures. I don't like to wear too much make up and I am always concerned how I am going to appear in the photos when I have make up on. Ken did a magnificent job, using the right amount of make up. Thank you very much. I would highly recommned Ken to all brides. Plus I was delighted to know that anytime I have a special occasion, I can call over to his studio and have my face done. Thanks Ken for being so tallented!

Just wanted to say thanks a million to Ken for the fantastic job you did for my wedding. The makeup was amazing and everyone was commenting on it. I only wish I could have you do my makeup every day.

Ken did an absolutely wonderful job on the makeup for my wedding. He is an incredibly talented makeup artist. My makeup lasted all day long and looked brilliant in the photos. We had such a lovely and relaxed morning getting ready...I would highly recommend Ken to all brides!

Hi Ken,
Just wanted to say a huge thank you for the makeup you did for my wedding on April 16th 2010. It was amazing and everyone was commenting on it. I felt like a million dollars. I will definitely be using you again for those special events. My mam loved her makeup and she felt so beautiful, after everything she has been through I thank you for that from the bottom of my heart. She looked amazing and you would never know she was going through chemo and radiotherapy. We got the official photos in and have attached a few for you.
See you again soon

Thank you so much Ken for doing such an amazing job on my wedding day. You truly made me feel like a princess for the day and i couldn't have been happier with my make-up.Our day wouldn't have been the same without you and the girls loved how you did each of their make-up and how much fun and relaxed you made the morning.i look forward to booking you again in the near future for other occasions, best of luck

I got married 8 years ago this July and was lucky enough to have Ken as my Make up Artist for the day. When I look at the photos now, I cant believe its me! I am still so immensly proud of them. Ken was incredible on the day. He is an exceptional person who I hold in very high regard and his talents match his wonderful personality. He is kind, professional and magnificant at his job. He contributed hugely to my enjoyment of my wedding day. To say I would recommend him is an understatement - one should never get married without him! Love you Ken - you are ths best

Ken, I just want to say a big thank you for doing my wedding makeup. You made everyone look gorgeous and we had a great morning with you. We all loved the makeup and we didn't want to wash it off!