Voltaire Diamonds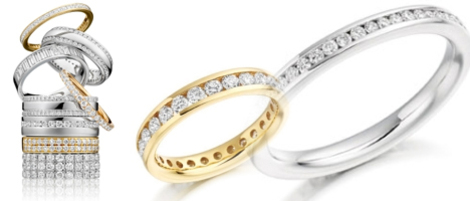 Supplier Details

- Join us on Facebook!
Why pay the overheads of a high street jeweller when selecting an Engagement Ring or Wedding Rings. Prices also more competitive than buying abroad (Antwerp, New York etc). Please contact us to arrange Private Consultation.

Voltaire Diamonds designs and creates beautiful fine jewellery for every taste, style and budget. As we meet all our clients by appointment, each client receives an exclusive and dedicated service to meet his or her individual needs. Voltaire Diamonds specialises in Engagement Rings and Wedding Rings. We do not have a jewellery shop and the associated excessive overheads resulting in prices that are 25 -30% lower than jewellery shops in Ireland and also more competive than suppliers in Antwerp, New York, Dubai etc. We challenge you to find more competitive prices!
Our diamonds are fully certified by the top certification bodies and each diamond we supply is handpicked for maximum fire, brilliance and scintillation.
Voltaire Diamonds also specialise in bespoke designs, if you have a design in mind we can create that perfect piece for you. We have a workshop in Dublin where our top designers and goldsmiths operate from and where all servicing, resizing, polishing, plating is carried out.
For additional piece of mind, all our pieces are independently valued for insurance purposes by one of Irelands top independent jewellery valuation companies, this full insurance valuation report is then supplied ans is recognised by all insurance companies in Ireland.
Engagement Rings from €1000 upwards.