Simplicity Events - Algarve Weddings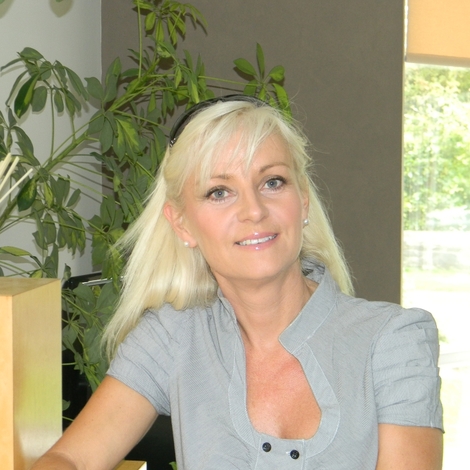 Supplier Details
'Simplicity Events' specialises in organising weddings in the Algarve. We create tailor-made celebrations helping you to make your wedding dreams a reality. Our local knowledge, planning expertise and quality suppliers will enable you both to relax and enjoy the build up to, that special wedding day.
Why the Algarve?
As one of Europe's leading holiday destinations, the Algarve has something to offer everyone.  Warmer climate conditions, excellent value for money and breathtaking scenery, Portugal is a great choice when hosting a memorable occasion.
Beautiful golden beaches, superb Golf Courses, fantastic restaurants, great night life, all fabulous locations for your memorable wedding day. Simplicity Events will assist you from paperwork to venue selection, music entertainment to photography and video services, flowers, favors, hair and make up to transport, and all last minute details. We are here to help you throughout your planning, and we will be there on your wedding day' so you don't have to worry about anything except enjoying your special day and having fun on your wedding.
Stress-You don't need
Getting married is rated as one of the most stressful events you will encounter in life. By communicating your ideas and wishes to us we can help carry the load. Let us worry about the little details, it's our job!
Testimonials
We got married in Portugal in July 2010. I would like to thank you so much Jacqui for everything you did for us on our Wedding Day. It was the most fantastic day. You made our day so perfect and every detail was covered.

Our family & friends still talk about our wedding and comment on how perfect the entire day was. So many of them now say they would never have a wedding at home & would most definitely travel to Portugal for their wedding. All the stress of organising the wedding was taken totally out of our hands and we were left to enjoy the day. We were not in a position to visit Portugal prior to the wedding but trusted Jacqui 100% to organise the Venue, Cakes, Flower, Cars etc. I simply sent a sample of my bridesmaids? dress colour to her and the entire wedding function room etc was created around the colour. The reception venue was laid out beautifully and the location was perfect.

Again I would like to thank you so much for everything. I would most definitely highly recommend your services to anyone.

We wanted to thank you so much for all the assistance you gave us in the run up to our wedding. We had an amazing day, everything went brilliantly. We loved the favours that you helped organise for us and the photographer and videographer that you recommended were brilliant. All our guests commented on how good they were.

We got married in the Algarve in July 2011. When we first thought about getting married in Portugal, we got in contact with Simplicity Events and met with Jacqui and we can honestly say, that we never looked back. Jacqui was in touch with us for the full year up to the wedding day. She was so professional and patient with all our requests and last minute changes...nothing was a problem. She really took the stress out of planning a wedding and everything ran so smoothly right up to the day. We had the most special and memorable day of our lives.
Where to start... Jacqui had an amazing florist, the flowers were so beautiful, better than I could imagine. The hairdresser she arranged was fantastic.... the attention to detail was second to none! My sister in law did my make up so I didn't need a makeup artist but Jacqui arranged hair and makeup for my husband's family and they were fantastic! The venue....it can only be described as magical....a beautiful setting within an orange grove....we had amazing canopies, cocktails, champagne, meal and more...we were treated like VIPs for the day!! Jacqui was there on the day from start to finish and took care of everything (things we didnt even think of!) with ease. The day ran so smoothly, we did not have to worry about one thing and we were able to enjoy every second!

Jacqui, all of our guests have commented on how fantastic you were... it was not until the following day, did we realise in fact how much work you put into the day. We had 150 guests at our wedding and this was not a problem for you. You were so friendly, organised and efficient, and as a result we were entirely stress free and had the most fantastic wedding day! If only we could do it all over again :-)
We just wanted to say thank you so much, we really could not have done it without you and really appreciate all the work you put in to make our day so special!! We would highly recommend Simplicity Events. In fact, we have already passed your details to others that have heard all about our wedding!! Wishing you the very best for the future, and hope to see you again, on our next trip to the Algarve.
Keep in touch,

Hi Jacqui how are you. I hope you are well, what can I say from the moment we met you in the algrave (2010) you were more than helpful by taking us to different venues and showing us them all. When we finally made our minds up of which venue we liked you were always on the other end of the phone or by email to help us with all our questions. We got married on the 28th of July 2011 and Jacqui has been amazing sorting out everything for us we had no stressfull times at all which I loved, you took care of everything and more than I could of dreamed for it was just an amazing day, The Band Twin Flames were fantastic they really got the crowd going, please say a Huge thank you to them.
We will never for it and mostly we will never forget you and everything that you have done for us thank you so much

Just want to say a massive thanks to you for all the hard work you did.
It was a pleasure to work with you and we were more relaxed than we could
have ever hoped. The fact that we hadn't seen most things before
we saw them on the day made it just as amazing for us as our guests.
Everyone has been raving about it and it surpassed all our expectations. I
already have two new clients for you both from Limerick so keep an eye out
for them. Thanks again and we'll keep in touch.Lots of love

We would just like to say a great big thank you, to Simplicity Events and Jacqui, without them our wedding day would not have been so amazing.
We got in contact with Simplicity Events last December ('09), for our wedding in Albufeira Portugal(September '10), and from then on, we knew all our worries would be taken care of.
Jacqui helped us with all the paper work, church, wedding reception, photographer, music, flowers etc..., which can be very stressfull. Everything fell in place prefectly and we were over the moon with the wedding day it's self, we couldn't have asked for more.
If we know of anyone in the future, who is thinking of getting married in the Algarve, Simlicity Events and Jacqui Smith, will be the first name's mentioned, for a unforgettable wedding day.
Once again, thank you so much to Simplicity Events.

We just wanted to say thanks a million for everything, we had a brilliant time & everything worked out so well.
Hope all is well with you and Thanks again, I will be sure to recommend you if I hear of anyone getting married abroad.

We're heading off on honeymoon on Sunday and can't wait. We're heading to the USA for 3 weeks. It was great to have something to look forward to after that fantastic wedding.

We just wanted to email you and say thank you so much for organising the most amazing day of our life, we couldn't have wished for more. You were so efficient, organised, friendly and helpful and everyone with us thought you were fantastic. We couldn't have done it without you.

We have just returned from our perfect wedding in the Algarve. From start to finish everything was taken care of by Jacqui with such ease that we were left to enjoy the nicest and simplest details of the day - things you would not even think of were organised and arranged to make it so memorable and fun. Everyone commented on how unique the whole wedding was - so natural and relaxed, Jacqui made a huge impression on our guests. Personally I will miss the emails! - Jacqui became a true friend on our journey to our wedding day - from the first meeting in the Algarve when we were shown a wide range of possibilities right up to the finer details of the actual day, she has left us with memories of a day we could not have created without her help - and for that we are so grateful. Simplicity Events by name and most definitely by nature - thank you for listening to what we wanted and for helping us achieve it with ease, Thank you also for a friendship we hope to keep up - we'll definitely be back in the Algarve again - we may look you up!!!

James and I got married in July on the Algarve. From the beginning Jacqui was extremely professional and willing to make our day as perfect as we imagined it could be. Jacqui stressed from the outset that it was our special day and no stone was left unturned until we had found our perfect venue. Jacqui made it clear that everything was possible and that we would work together to plan the perfect day, which it really turned out to be. Simplicity Events have fantastic suppliers from venues to flowers to cakes and it was very easy to get these elements organised as Jacqui was quickly on our wavelength. The legalities of getting married in Portugal were organised professionally and efficiently with Jacqui on hand to correspond quickly with any queries we had, which tended to increase as the wedding got nearer! All our guests commented on how relaxed the wedding was and how relaxed both myself and my husband had been, this is an obvious refection of all the hard work that Jacqui did behind the scenes. We would recommend Simplicity Events for any couple out there who are planning on having their day on the Algarve. Jacqui, Thanks again

We were married in the Algarve in March of this year (2010).I found Simplicity Events on the internet and after speaking to Jacqui I knew I had found somebody who would make every effort to make our day a very special one.Jacqui was a dream to work with and nothing was too much trouble for her. My husband and I wanted to have a humanist wedding and this was no trouble at all for Jacqui to arrange. She put us in touch with a Humanist priest who worked with us in putting together the most romantic ceremony ever (if I do say so myself!). Jacqui sent me various different links to bands and musicians and I just logged on, listened and picked, it was all so simple and hassle free (from our end anyway!).I chose my cake from a photo and my flowers and both were absolutely beautiful on the day. Jacqui did all the hotel bookings, menus and even organised and booked our rooms with The Tivoli, which I must say, was absolutely out of this world as well. She recommended this hotel to me and as we couldn't get over before the wedding to see what it would all be like, boy did we get a surprise when we did finally arrive! The Tivoli is overlooking the Marina with a backdrop of blue skies and sandy beaches-it was fantastic.On the morning of the wedding the first person to call my room was Jacqui, just to say good morning and not to worry too much about the weather as it was a bit over cast. Jacqui ran around helping get all my guests ready throughout the morning while I just sat there relaxed getting my hair and makeup done. My sister wanted to do the final touches like chair ties and favours and didn't have time in the end to finish it, but no worries because Jacqui stepped in and had it all done for us returning from the ceremony. The photographer; Nikki arrived (also recommended by Jacqui) and she was an absolute dream to work with too. They both mingled with everyone and it was almost like they were two of our guests by the end of day. We really had the most wonderful day, I couldn't have planned it better. The beach club (were the ceremony was held) was decorated in vibrant summer coloured flowers, the musicians that sang (Colm and Jane) were so fantastic everyone was crying by the end of the ceremony. Our guests had cocktails and canopies while we had our photos taken on the beach and the band played on. They were so accommodating too and allowed our niece to sing a song she had prepared. We walked from the beach back to the hotel through the Marina where everything was ready for our wedding party. Jacqui stayed until late into the night, making sure everything was running smoothly for us. If it wasn't for her we might have forgotten to cut the cake and throw the bouquet as we were too busy having fun with our guests!I would highly recommend using Simplicity Events if you want the wedding of your dreams. From start to finish, Jacqui was just fantastic to work with, Jacqui treated it as if it was her own big day and couldn't have done any more than she did to make our day the best day of our lives! Thank you so much Jacqui and we will be keeping in touch (and passing on your name and number to our friends!)