DMN Productions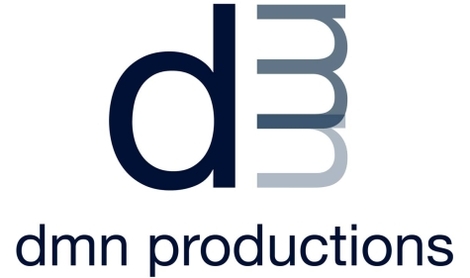 Supplier Details
DMN Productions are a video company comprised of current film and television professionals. We apply years of training and experience to produce videos of a quality unsurpassed on the Irish market. Our motto has always been that your special day is too important to leave to chance, that's why we advise that every couple view our showreels on our website.
Over the last number of years the wedding video has assumed as much importance with wedding couples as that of the photograph album. A video is an unequalled way to relive the magic and excitement of the wedding day, and a precious memento for couples to share with each other, family and friends for years to come. That's why it's so important to make the correct choice when choosing a wedding videographer.
Using broadcast quality HD Cameras we capture the events of your day in the same quality as a professional television production. Employing the latest digital editing equipment, picture quality and sound always remain pristine throughout post-production and creation of the finished DVD.
From the anticipation of the bride's house, to the revelry of the reception dance floor, our cameras capture every precious moment.
Your video is then edited using music that complements the footage and finished with a montage of the wedding highlights . Your final video is delivered on interactive chaptered DVDs and now with an option to have your special day on High Definition Blu-ray disc as well.
Testimonials
I wanted to say a big 'Thanks' to Declan who did a fantastic job as videographer for our big day in October. His discreetness meant we barely even noticed him filming and the priest even thanked us for having someone so discreet! His professionalism also comes through in the finished product with super editing and a great choice of music. He captured all the things that you miss on the day such as people arriving at the church, the room and the guests mingling at the reception. We're so pleased to have a DVD of our wedding as it's something we have to relive all the wonderful moments we had on the day. I can't recommend him enough!

When we were considering hiring a videographer to capture our wedding, we wanted someone who would be friendly, professional AND produce an excellent DVD. It's a big ask, but Declan was all these and more! We felt completely at ease with him, and didn't even notice his presence throughout the ceremony. When it came to filming the reception, it was just like having a mate there with us! Everyone commented on how friendly and professional he was. And the DVD is superb. Every special moment was captured beautifully and the quality of filming is the highest I've seen on any wedding DVD. The background music was so thoughtfully chosen and even the DVD cover looks fantastic! We can't recommend Declan highly enough.

We are absolutely delighted with our wedding DVDs. The production and editing of them are superb and we will be thoroughly recommending you to all our friends in the future. Thanks a million for everything!

Declan did a fantastic job of capturing our wedding and was a pleasure to deal when planning for the wedding and on the day. He was very professional and it was obvious he is very experienced as we hardly noticed him on the day. We chose Declan when we saw a sample of his work because it was such a high quality DVD and the editing and final presentation was excellent. We had looked at samples from other suppliers and they just didn't compare. When we received our own DVD we we so thrilled with the final result. Declan captured the whole day so well the DVD is something that we will treasure forever. Declan was recommended to us by our photographer when we asked him if he knew someone good and, having worked with him and seen the final result, we would highly recommend him.

They say your 'Wedding Day' goes by so quickly and it's true, but thanks to Declan we can relive our Wedding Day again and again! It still amazes me how he managed to get around unnoticed to capture every aspect of the day.....my husband was worried that people would be too conscious with a camera hanging around, but in truth our friends were so surprised that we had a DVD they couldn't even remember seeing a camera on the day. The quality is excellent right down to the cover which looks very professional - Thanks Declan for doing a super job!