Lida Hertel - Professional Make-up Artist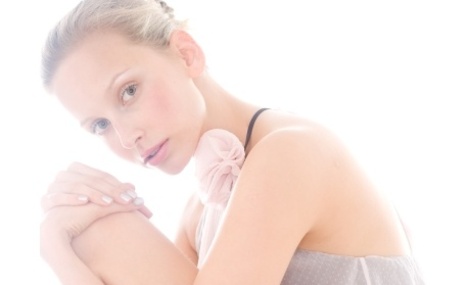 Supplier Details
Lida is a highly sought after international Make-up artist with 10 years in the industry. After qualifying in high fashion, editorial and bridal ITEC Lida worked with leading houses including Bobbi Brown, Laura Mercier and MAC. Having real passion for make-up she soon followed her career to Prague where her name appeared on campaigns such as T-mobile, Russian standard vodka and DANONE.

Since her return to Dublin Lidas' work featured on Norway's Next top model, Expose, Off The Rails and Ireland AM. Her eye for detail has been recognised through work seen in magazines i.e. Irish weddings, Irish Independent, U magazine, Irish Tatler and Woman's Way.
In social circles Lida has been requested to create the looks for Louise Kennedy, Miriam O'Callaghan and American designer Tory Burch to name a few.
Lida's motto:
Wedding make up should be flawless, long lasting and timeless. On her special day, the bride should look like herself but at her most beautiful.
Lida is happy to recommend Ronan Quinn videographer
Testimonials
Lida was recommended to me by a friend who had had a make-up lesson with her. I went to Lida for my wedding trial and instantly loved the way it turned out. I found her extremely warm and friendly which helps when you are a nervous bride. She did both mine and my sister's make up for my wedding and I got so many compliments from people. Every bride wants to look good on her wedding day and I think Lida did an amazing job for me. I would have no hesitation in recommending her to anyone for any occasion and I look forward to the next time I can get my make-up done with her.

I got married in September this year. One of hardest jobs I had was trying to find a make up artist, which I really didn't expect! After four unsuccessful attempts (rock chick look really wasn't good with a lace dress!!) I found Lida. The trial went really well and she listened to exactly what I wanted and even on the day she took me though every step to make sure I was happy. I was delighted with the results. My bridesmaids were equally happy...their makeup was such a success they nearly did a "Pippa" on me...but not quite!!! No top ups were needed during the very long day...so much to that at 5 in the morning we were still being complimented on our make up!! We have also just got our professional photos back and make up is flawless. One thing I would really like to mention is the fact that Lida was only booked to do myself and the bridesmaids. My mum insisted she would do her own, but on the day her nerves got the better of her and she was upset with her own efforts. Lida had no problem stepping into the breach and helping my mum out with no fuss...for which I am extremely greatful. I will definately be going to Lida again...just waiting for an excuse!!

Lida was recommended to me by a friend...I'd had a make up trial done prior to Lida and I just didn't feel it was the look I wanted for my wedding day ....thankfully Lida was available for my big day and did an absolutely amazing job....I'm quite fussy about my makeup but Lida listened to my concerns and put my mind at ease ... Thank u so much Lida the wedding photos speak for themselves

Lida was recommended to me by a friend and she did the make-up for myself, 2 bridesmaids, my mum and an aunt and we were all very happy with it. I felt totally comfotable in my make-up all day and night. You don't have time to do any touch ups during the day because it is so busy, but it is not a problem because the make up lasts so well. The make-up was natural and not over the top, I knew I wasn't going to look like I'd been tangoed! My mam never wears make up but she looked great with the make up that Lida did, she still looked like herself, only better! Thank you Lida, as many of the others have said, I also felt totally confident that you would do a great job. You know after a few minutes of meeting Lida that she is very professional and knows her stuff!Would definately recommend her to friends without hesitation.

Lids came highly recommended to me by a friend and I'd also heard of her great reputation which she really stood up to on the day. I absolutly loved my wedding makeup and she knew exactly what I wanted. My bridesmaids were all so happy with there makeup as well and said it lasted all day for them. I was totally confident having Lida doing my makeup for my wedding and would definitly recommend her to any bride to be , thank you so much Lida.

I came across Lida on this site when I was faced with the task of finding a make up artist for my wedding day. The task of finding a make up artist was quite daunting as it's not something that I had much experience with. However, after viewing Lida's work I was immediately impressed and contacted her to get more information. Lida was so warm and friendly to deal with and we arranged to have a trial. Within a few minutes of meeting Lida I felt completely at ease and her skill and professionalism was really impressive. She created the look that I wanted which was natural and elegant. On the morning of the wedding, Lida did makeup for myself and my three bridesmaids. Besides being so amiable and calm, all of us were really delighted with her work. As the bride, I felt like I was glowing and got lots of compliments about the natural look of the make up. The make up lasted perfectly throughout the day/night and I didn't have to worry about it all. I was really delighted that I chose Lida as my make up artist and would highly recommend her to other bride-to-bes. Thanks so much Lida!

A friend I work with recommended Lida to me, as she had her do 2 amazing make-up looks for her wedding. After I saw the pictures I knew by looking at her work that she was top class! And I am fussy!! Once I had a trial I was 100% at ease as she knew exactly what she was at, and what I wanted. My make-up was just impeccable. She knew exactly what to do to make it last all day and night. Between the trial and the wedding, I was in touch with Lida talking about various looks I had seen in magazines which I liked and she was fantastic- so enthuasiastic to help me achieve the exact colouring that suited me best. On the morning of the wedding I was delighted to see her again, and felt so happy knowing my make-up would be fab, which it was! She also did my [email protected] and 2 bridesmaids make-up, and they all agreed they'd never seen better or looked better! So what more can I say except that this lady comes highly recommended by me and my wedding party, and I have the photos to prove it!!

It was pure chance that I came across Lida,but after the first five minutes I was confident that she would be the makeup artist I would hire for my wedding. Lida has the ability to understand immediately what sort of bride you are and what sort of makeup will compliment your wedding style. I have since recommended Lida to at least three of my friends who have also been over the moon with their makeup. My makeup survived the entire day and night and for the following week when we had a post wedding party Lida created an entirely new look which was also impeccable. I cannot recommend Lida enough and wouldn't hesitate to go to her again for any occasion.

I was recomended lida by a friend , and could't have been happier. She spend alot of time during the trial ensuring that we created a look that was both subtle and defined. So when it came to the big day i was relaxed and enjoyed the morning getting ready with my bridesmaids. The look Lida created for me was perfect , Thanks Lida !

I was so pleased I booked Lida to do my wedding make up. From the moment Lida arrived at the house, we couldn't have asked for more. Her friendly disposition and professional manner put us all at ease straight away. Lida did my make up along with three bridesmaids and made us all feel fantastic. We were all delighted with our make up, which lasted all day (tears and all!) into the small hours. The make up felt so natural and looks striking on my photos, I couldn't recommend Lida enough. Thanks Lida! X