Sure Shot Productions - Nationwide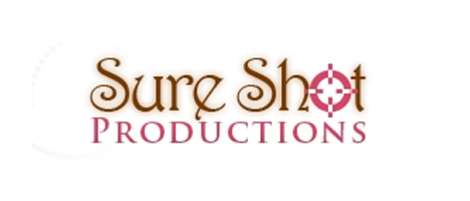 Supplier Details
We capture memories and turn them into magical stories..

Sure Shot Productions, based in Dublin, Drogheda & Donegal, offers a nationwide service and pride themselves on offering a bespoke wedding video production of your special day. All filming is discreet, non invasive, relaxed and professional. Filming your day as it happens, capturing every detail with no staged shots.
They can meet with couples before hand, discuss their wedding production and list special requests that couples may have. This will very much be your wedding story and Sure Shot allows couples to choose the music that goes into their production.
Sure Shot offers flexible and affordable wedding video packages that can be tailored to your budget and requirements.
Samples of our work can be found in our blog or facebook page 
Testimonials
To Jennie & Kevin,
You guys have a real talent - thanks so much for sharing it with us on our big day!
We absolutely love the wedding video you created for us. It's funny and romantic, with great music, and it's a perfect memory of our special day.
You came highly recommended to us by close friends, and we are already highly recommending you to other friends of ours.
How can we ever thank you enough - a picture may say a thousand words, but you managed to capture our whole story.
Thanks so much,

Victoria & I got married on 2nd August 2010. Kevin and Jenny were at the Church very early in the morning to make sure that they could get as much footage as possible before the church service. Throughout the service as well as the reception we didn't notice them at all, although looking at the video afterwards they were there with some excellent footage.
I would like to thank Kevin and Jenny for their professional work that they have done at our wedding. As I said; throughout the day we did not even notice them which shows us that they knew what they were doing.
We had a few requests with songs; footage etc and they listened to us from day 1 without any problems. Will definitely recommend you guys in the future for anyone looking for a videographer.

Hi Kevin,
We would just like to Thank you for such a great video of our special day.
You are a pleasure to work with and we felt at ease with you at all times.
From the time we met yourself and Jennie for our pre interview, we knew we were 100% happy with our choice.
You captured all the best moments of our day and we particularly like the part of our son making himself a cup of tea.
We appreciate all your hard work and we would have no hesitation in recommending you to friends.
Its great to be able to look back on our day to see all our guests so happy as we were.
Thanks a mill.
Best wishes for the future.