David Maury Photography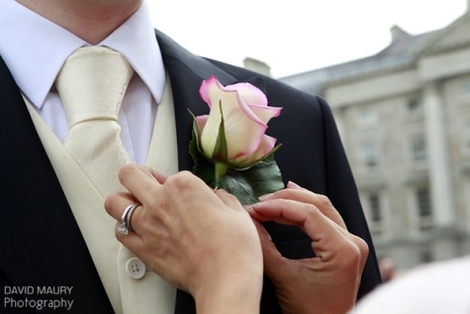 Supplier Details
His distinctive style of wedding photography is fluid and unobtrusive so the bride and the groom and their guests can enjoy their day without feeling they have to perform for the camera. He is not bossy but very friendly and approachable. The results are beautiful, fun and natural-looking images which of course focus on the couple but also on the guests.
He strives to capture the emotions & the magic throughout the day and will provide you with a picture book story of your day which you can cherish for a lifetime.
There are several packages available to suit your needs but feel free to tailor them.
Testimonials
Hi David, Clare has just sent me the link to the photographs, and apart from the fact that they are absolutely superb, I am also so delighted to have your email address to write to you and thank you for your professionalism, your enthusiasm and your talent. You were just like one of the family, one of the guests, an important part of the whole jigsaw that made the wedding such a great day - and it was a great day, relaxed and friendly. Many, many thanks. I know that we will be recommending you to everyone. And if you are in Balbriggan anytime, please drop in and have a more relaxed cup of coffee.

Working with David was a real pleasure. He is very amenable and will not boss you around or deprive you from having fun with your guests through endless posed shots. He's friendly, amicable, reliable and very, very unobtrusive. There were times in the day where I was worried he wasn't taking any pictures because I simply didn't notice him! I was bowled over when I later found out he'd taken over 800!

The photos themselves were amazing and it took us a long time to choose - we loved all of them. He managed to capture the feel of the day and our emotions so well, every time we sit down to look at them (which is very, very often), we can re-live that day. I would happily recommend him to anyone'.

Thank you, David, and much love from Eva and Matt