Belle Toppers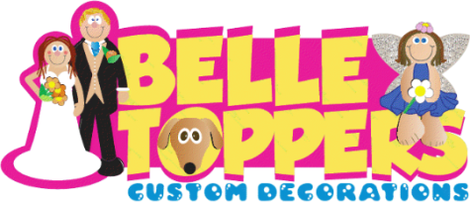 Supplier Details
Belle Toppers creates unique personalised handcrafted Cake Toppers customised to your design specifications.
Each topper is completely individual and one of a kind, so they are the perfect addition to any cake display.
Made from non toxic polymer clay, they will last for years to come as a reminder of your Special Day.
In addition to Brides & Grooms, pets and other characters can be created or why not add a prop to highlight your hobbies.
For any other idea you have in mind, please enquire for details
Email: [email protected]