Pink Imaging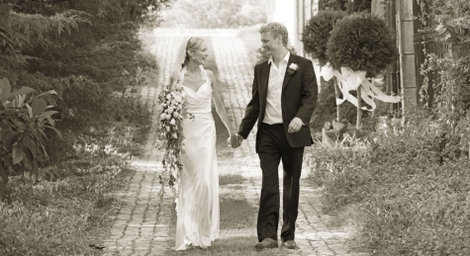 Supplier Details
Pink Imaging has been the leading wedding photographer in the Algarve for over 5 Years, we specialize in Irish weddings. We are recommended by all the top venues throughout the Algarve including: Sheraton Algarve, Os Agostos, Dunas Douradas Beach Club and the Hilton as well as all of the top wedding planners in the Algarve including: Algarve Events.

Being well aquianted with most of the venues we are able to work efficiently, this enables us to work quickly leaving you more free time to enjoy your special day! There's nothing worse than spending hours posing for photos, we have shooting weddings down to a fine art and will make sure we capture all the special memories for you to keep forever, without disrupting your wedding day.

Our main clientele is Irish so we know all the important parts of the ceremony and key events for the day, this enables us to capture those must have shots!

We have spent years researching the best album suppliers throughout the world. We also have the largest range of albums available to give our clients as many options as possible. In the unlikely event you don't see your perfect album, we will be happy to source it for you! We understand that your budget is important; therefore we have quality albums and packages to suit all budgets. Our packages start from €660.

Our attention to detail is second to none, every stage of production is carefully
considered, every image selected for your album is carefully edited and airbrushed to ensure quality of product at every stage. We have our own in-house designer to make sure that the design meets our high standards. You will select your favorite photos for inclusion into your album and receive a PDF proof to check everything is as you wish.  The colours in our digital albums are guaranteed for over 75 years, you can custom make every element of your album including, the cover material and design, paper choice, leather colour and finish. See samples of our albums by viewing: http://www.pinkimaging.com/uk/weddingalbums.php

Most clients these days want to have a more informal reportage style of photography and this is our specialist style for weddings however its your wedding so the choice is yours, we are happy to shoot any style you want including more traditional poses.

We also offer Video photography, which is totally different from what you might expect. Our video photographers, shoot discreetly in the background capturing all elements of your day. The DVD is a great way to catch elements of the day that you didn't even realize happened. The style is very modern and includes a full version and a short version of the DVD. See samples from our video photographers on: http://www.pinkimaging.com/uk/weddingvideo.php

We are totally flexible and really love what we do. Contact us today to find out more about our photography services.

Contact Ella on: [email protected] or call on: 00351 964 793 062
Visit our website www.pinkimaging.com to see more wedding photos.
We are already taking bookings for 2012 so please book early to avoid disappointment.

Contact Details
Urb. Encosta Sao Jose, Bloco G, Loja C,
Vale de Parra, 8200-427, Albufeira, Portugal
International
Contact name: Ella
Phone: +351 289 588 419
Mobile: +351 964 793 062
[email protected]
www.pinkimaging.com

Interact