The Medici Villa - La Ferdinanda - Tuscany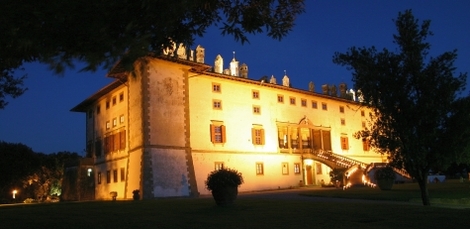 Supplier Details
The Medici Villa "La Ferdinanda" is a magnificent and truly perfect setting for your wedding.
Since the end of 80s, we have been organising Italian and international weddings with great passion and professionalism here at the villa belonging to the extensive Artimino Resort. "La Ferdinanda" is one of the few locations where you actually can have a civil cerimony as well and don't need have to use the town hall/local registry office.
Every year, hundreds of couples get married in this splendid place and have nothing but praise for the many services we can offer. Why? Because every request is expediently handled starting from the first contact. Thanks to our implemented wedding planner, we will help you realise a wedding taylor-made in every aspect.
Our excellent and professional staff will also support you in understanding the sometimes complicated civil or religious procedures. Our suppliers have been selected for quality and professionalism.
The on-site kitchen and the wide ranging experience of our chefs assure a perfect reception, paying attention to all dietary requirements with personalized menus.
Enthusiasm, professionalism, and a wonderful setting… all you need for your wedding!
Contact Details
Italy
Viale Papa Giovanni XXIII n° 1
International
59015 - Artimino
Contact name: Elena Naldi - Wedding Planner Vania Pierini - Manager
Phone: +39 055 87 51 429
Fax: +39 055 8751490
[email protected]
www.artimino.com

Interact