Nikki Kavanagh - Make Up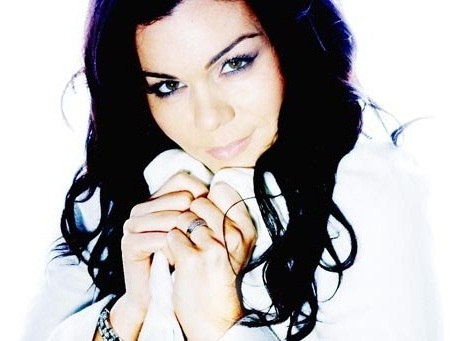 Supplier Details
Voted Top 5 Make up artists by weddingsonline.ie users, Nikki is no stranger to the wedding business! With over one hundred weddings a year under her belt , she has used her skills since 2006 to help enhance the natutal beauty of her brides to making them look & feel fantastic on their big day. Adapting a very calm approach to any situation, Nikki will ensure that you are fully relaxed & happy with everything at your trial & your wedding day. Please visit her Facebook page 'weddings by nikki kavanagh'  and have a sneak peek at bridal trials and actual wedding day snaps. No airbrushing, forget the celebrities and magazines, this is 100% real women and their wedding days, it will give you a glimpse of the excitement ahead for you & your day!
Testimonials
Hi Nikki,

Im back to work Today !!

I just wanted to say a HUGE thank you...i didn't get to talk to you in the church there was soo much going on and with the Weather we were all trying to get out the door.

But I just wanted to say that you were absolutely Amazing, everyone commented on your singing, the music was exactly what I wanted...

So a big thank you again from both myself and Philip..

Hope to meet again.

Hi Nikki

We couldn't have been happier with your service. I have recommended you to everyone i know thats getting married. Myself and the girls were all delighted with the make up and everyone is still talking about your singing in the church, it made the ceremony so special.
Thanks so much for everything. I've attached some of the close up pics from the photographer.

So sorry I didn't even get to speak to you the other day, when I got out of the church I was bombarded by guests and then shoved into the car and off to get photos done. Thanks so so much to you both for the most amazing wedding music I have ever heard, you were giving me shivers in the church you were that good, and everybody was talking about you afterwards saying how fabulous you were. I will definitely be recommending you to anybody I know that is getting married.

Thanks a million again and best of luck with your own wedding day, I hope you have as much fun as I did! ;0)

Hi Nikki, So sorry its taken me so long to get back to you. On behalf of myself and Carl thank you from the bottom of our hearts for contributing so much to making our day so special. Every single person commented on the beautiful and amazing siniging in the church-The Prayer brought tears to one of my aunts eyes-I hadn't realised it was one of her favourties. You'll be delighted to know that the make up still looked fresh at 4.30am in the residents bar-can't say quite so much for my feet- we literally danced all night. Mark took some gorgeous photos-that show off the fab make up-as soon as I get the disk of pictures, I'll send on the best ones for your album. Thanks again for all your help through the whole process. I've recommended you to EVERYONE I know who has gotten engaged :-) Best of luck with your own wedding planning. Many thanks again

Hi Nikki, Just a quick note to say how happy I was with my make up and with you singing in the church on my special day. For someone like me that does not wear make up as a rule it was so natural and flawless. The amount of people that came up to me on the day to compliment my make up was unreal. Thanks again Nikki and I would have no problem in recommending you in the future. Take care and happy Christmas to you and your family. Regards, x

Can not believe wedding and honeymoon are over already! It goes so quickly but had an amazing time so can't complain. No improvement needed at all as far as I'm concerned. You were a gem all day and did such an amazing job on all of our make up and at the church. I shall be recommending you to everyone! Everyone was raving about you! I can't wait to get our dvd and hear it back. Thanks so much for everything Nikki. You played a big part in making our day brilliant and memorable and I really appreciate it xx

Hi Nikki,

Happy new year to you and all your family, we hope you had a lovely christmas too :)

We want to say a massive thank you yet again for doing mine my mam's and my 3 bridesmaids make up and also a little touch to my little girl (she was delighted!!) we all wish we could have you with us on a daily basis to make us feel as fab as you did on my wedding day!!

From my 1st contact with you everything was made so easy, you made everything so relaxed and easy for me going for my trial was effortless and i was delighted with how you did my make up.

We also had you singing in the church at our ceremony, I have to say it was just perfect guests asked was it a recording i had in the church!! my uncle also said you made the hairs on the back of his neck stand on end and brought a tear to many an eye, personally you helped me with song choices and anything i suggested was fine and easy no problem at all, I was absolutly thrilled with the music in the church it was exactly what i wanted and you sang every song so beautifully, it really made the ceremony that extra bit special :)

I havent recieved the photographers shots back or the videographers yet but when i so I will forward on whatever I have that has you in them!!

I sent a couple of pics i do have to your facebook page (finally figured it out!!)

Thank you so so much again and we wish you all the very best for the year ahead,

Hi Nikki,
I just wanted to thank you for the fantastic make up job you did for my wedding July 14th. The make up was natural looking and comfortable to wear. It lasted all day long also which was very important to me. You made myself and all the girls feel very relaxed on the morning of the wedding also. The church cermeony was absolutely beautiful. Every song I chose sounded beautiful and all the guests were commenting on how much they had enjoyed the music throughout the ceremony. Thanks again for your help and support throughout the planning stages of my wedding, there was never a silly question or thought and I really appreciate that. I believe my friend has already booked you for her wedding next year and I will definately be reccommending you again.