Velvet Room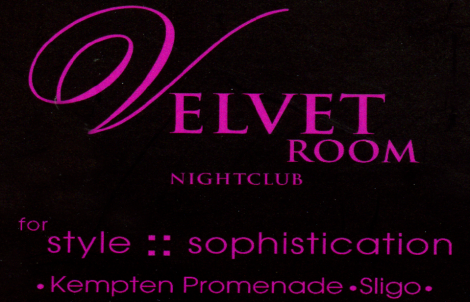 Supplier Details
Open just four years, the Velvet Room Nightclub in Sligo has won an amazing four awards for best nightclub, so what better place to enjoy your last night of freedom ! Located overlooking the Garavogue river and in the heart of the entertainment centre of the town, the Velvet Room attracts large numbers of hen and stag parties, and regular local clientele alike.
With an extensive cocktail list, together with a wide range of world-class champagnes, liqueurs, spirits and beers, the four bars, located over two floors, provide for even the most discerning palates.
Choosing to reserve an area will mean you will feel like a VIP for your big night out. Each person requesting a reservation will be guided by a member of the Customer Services team.
Please contact our Reservation Line on 071 9144721.
Email address: [email protected]
Website: www.velvetroom.ie
Check out our regular offers and updates on our Facebook page - Velvet Room Sligo