Blarney Wedding Limo Service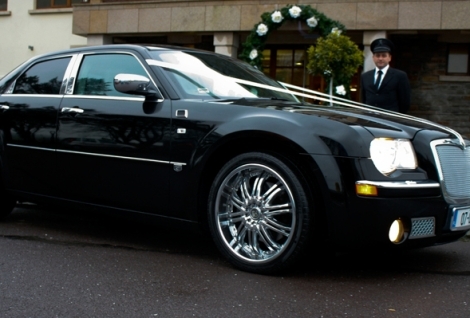 Supplier Details
Blarney Wedding Limo Service is a family run business which guarantees a personal and professional service at all times. All of our cars are in pristine condition inside and out, and our drivers are very professional and friendly.
Indulge yourself on your special day and experience the magic of being chauffeur driven in one of our beautiful cars.
We pay attention to every detail, and will confirm your booking and itinerary in writing. We also provide ribbons on our cars and complimentary champagne.
Each car is very spacious, and oozes comfort and glamour. All have quality leather seats, and are simply stunning. We would feel privileged to share your special day with you
Testimonials
Hi Martin Im sorry it has taken me this long to contact you to say a big thank you for your part in our big day on the 18th of March 2011.You made me feel so special and relaxed on our day.I have recommended you to any one i know getting married to use your service as you couldnt get a nicer person.Thank you so much for every thing.

We found this company fantastic,cars were beautiful and elegant, they made our day!