Belleek Castle Hotel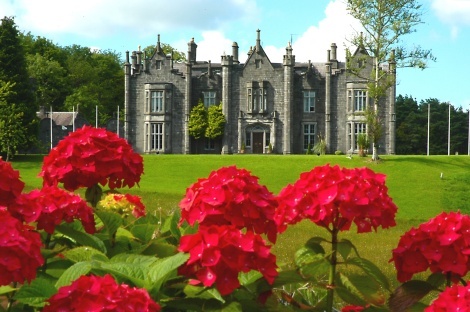 Supplier Details
Belleek Castle... iconic property, restaurant and hotel...
.... The historic Castle is informal, cosy and friendly, rich in decor and antiquities with many open log fires to warm your steps back through half a millennium.
Enjoy a delicious dinner in our unique warm panelled dining room, become involved with the "Drunken Bullock", a steak flambéed at the table and served flaming on a sword.
Fairytale Weddings to order...groom not included.
What we will give you is"impact to your wedding". A magical experience. We do not have dainty, artificial décor as many modernized castles or houses do. Our walls are stone, our antiques genuine and our armour bullet proof!If you want another hotel ball room wedding ... Don't come to us!
Our unpretentious hospitality, open fires, fine food, romantic photographic opportunities, along with our years of proven experience, combine to make a wedding at Belleek Castle, a wedding to remember! Unique, intimate and magical. Wedding package start from €47.50 per person and room rates are available from €80 per person sharing.
What to do: the finest salmon fishing in Europe, championship golf courses, trekking and riding, wild country & riverside walks, cycling and the Céide Fields a 5000 year old archaeological site.