Hodson Bay Hotel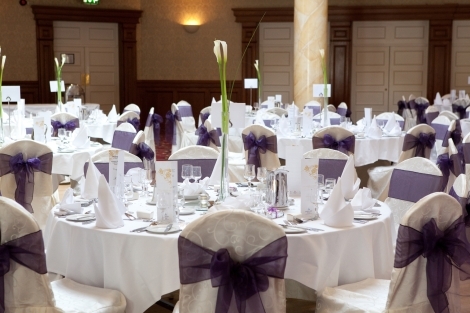 Supplier Details
Hodson Bay Hotel - WeddingsOnline Venue of the Year in Leinster
Hodson Bay Hotel has earned its reputation as Leinster's top venue. Its picturesque setting on the shores of Lough Ree, its award winning cuisine, quality of service and consistent level of professionalism demonstrated by the Wedding Management Team are just some of the reasons behind the success of Hodson Bay Hotel's wedding offering for the past 19 years.
Superbly situated on the shores of Lough Ree, Hodson Bay Hotel is the picture perfect setting for every Bride and Groom that choose to share their special day with us. You can capture beautiful photographs to treasure with uninterrupted views of the lake and private landscaped gardens. 
The hotel also enjoys the advantage that it is located on the outskirts of Athlone Town away from the hustle and bustle, enabling wedding guests to stay together and enjoy the day in its entirety with the newlyweds.
Wedding Management Team:
From the start, our experienced and attentive management team strives to make your day unforgettable. To ensure individual and personal attention, the Hotel guarantees only one wedding per day.
From the moment you enquire with us, we are there to guide, help and advise them on how to plan your perfect day. We have a dedicated wedding management team who look after each wedding which ensures that you and your entire wedding party are the sole focus of attention.
James Mannion our most senior Wedding Manager has been with the hotel for 19 years and his expertise, knowledge and dedication to our weddings is invaluable.
Food & Service:
We always advise all of our couples that the wedding meal is one of the most memorable parts of their day and it is crucial that they are confident that the venue that they choose has an excellent reputation for food. Here at Hodson Bay Hotel we are extremely proud of our cuisine and we have built up an excellent reputation for our wedding menus. This in turn ensures that you will have no worries regarding your wedding meal before the big day.
All of our couples are also welcome to come in to the hotel before the big day and sample our wedding menu and meet with our Executive Chef where he can explain the menus in further detail and advise of the origin of all of our produce.
We are very flexible with our menus and if you would like to choose an option that we have not published on our menu we are more than happy to provide this.
All of our staff throughout the entire hotel are constantly being trained in order to continuously maintain and improve our levels of service and customer care. We place a huge emphasis on staff training on a weekly basis and this is reflected in the positive feedback that we receive from all of our guests and especially our guests who attend weddings.
Hodson Bay Hotel Resort:
When you book your wedding at Hodson Bay Hotel you and your guests can also take advantage of 4* facilities that Hodson Bay Hotel have to offer.
These include an award winning Spa and Leisure Complex which incorporates a 20m deck level swimming pool and state of the art gymnasium, MoHH Hair Salon, hotel taxi service, a babysitting service and an award winning kids camp to keep all the little guests entertained. The hotel is also located beside the 18 hole Athlone Golf Course and Bay Sports Water Activity Centre. 
 To make it easier for you we have created All Inclusive Packages which you can choose from.
However we can also tailor-make a package especially for you depending on what your requirements are for your special day
The Dream Wedding Package
Red Carpet & Champagne Reception for the Bridal Party
Welcome Chilled Summer Punch or Warm Mulled Wine Reception
Freshly Baked Home-made Scones topped with strawberry jam & fresh cream and
 a Selection of Canapés for all guests on arrival
Sumptuous 5 Course Meal with a choice of Starter, Main Course & Dessert
(Please be advised that supplements may incur for certain menu choices)
Glass and 2 Top Ups of Wine per guest
Lavish Evening Buffet which includes an assortment of freshly cut finger sandwiches served with a selection of four finger food items
Elegant Chair Covers with coloured sash
2 Complimentary Rooms for parents of the Bride & Groom
  €52.50 per guest
Available on weekends dates from January - March and October - December
Midweek all year round
€60.00 per guest
 Available on weekend dates from April - September
The Ultimate Wedding Package
Red Carpet & Champagne Reception for the Bridal Party
Welcome Chilled Summer Punch or Warm Mulled Wine Reception
Freshly Baked Home-made Scones topped with strawberry jam & fresh cream and
 a Selection of Canapés for all guests on arrival
Sumptuous 5 Course Meal with a choice of Starter, Main Course & Dessert
(Please be advised that supplements may incur for certain menu choices)
Glass and 2 Top Ups of Wine per guest
Lavish Evening Buffet which includes an assortment of freshly cut finger sandwiches served with a selection of four finger food items
Elegant Chair Covers with coloured sash
2 Complimentary Rooms for parents of the Bride & Groom
PLUS
Wedding Flowers for your church, bouquets and button-holes
Chauffeur Driven Wedding Car (within a 25 mile radius of hotel)
Elegant Fairylight Backdrop
Contemporary 3 Tier Wedding Cake
€60.00 per guest
Available on weekends dates from January - March and October - December
Midweek all year round
  The Ultimate Wedding Package is based on 150 guests or more