My Wedding Photography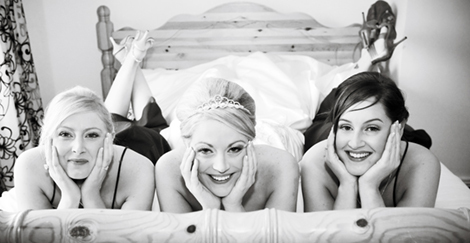 Associations
Supplier Details
Wedding Photography is both my profession and my passion. My priority is to capture not only those key moments in the big day, but also all of those little details that make the day so special - the excitement and the fun that goes with it. My photographs will tell the whole story of your big day and will capture the atmosphere of your wedding.

My style of wedding photography is unobtrusive yet comprehensive. I collaborate well with couples to ensure that everything they are looking for on their wedding day is achieved. And it doesn't end there. I also work closely with couples after the wedding to make sure that they receive the photographs and albums that they are happiest with.

I am based in Kildare and I travel throughout Ireland to capture weddings and other events. I am a member of the National Association of Irish Photographers and I am fully insured.

Testimonials
Hi Daniel,
Steven and I both wanted to let you know how pleased we were that you were our wedding photographer. What most impressed us, when we met you first, was your obvious passion for your profession. We knew that we would be in safe hands as this was not just another wedding to you; any more than it was for us. We really enjoyed the engagement shoot and you were more than generous with your time- there was no rush and because of that the picture we liked best was the last one you took! On the wedding day you quietly worked away and people did not even realize some of shots that you took- they are the funny ones. We were amazed at the photographs that you took in the church because honestly we did not notice you at all while the ceremony was taking place. It is testament to our confidence in you that we asked that no-one else took photos during the ceremony. Due to the weather we could not have any pictures taken outside but you had selected some lovely places inside the hotel that worked brilliantly. It was clear that you had done plenty of research. Both of our parents commented on how friendly and professional you were during the day. It is sad to come back from a honeymoon but we most looked forward to meeting up with you and seeing the pictures- we were not disappointed- from the anticipation in the house beforehand to the solemnity of the ceremony and then the great celebration afterwards you captured it all perfectly.
Many thanks indeed

We hired Daniel to take our wedding photos in October 2010. We found him to be very efficient and professional. He was open to any of our suggestions with regards of locations of the photos. We also availed of the engagement shoot which he done very professionally. He put us at ease from the minute we met him and we would have no hesitation in recommending him to anybody getting married.
We cant stop looking at the wedding album.