Clique Photographic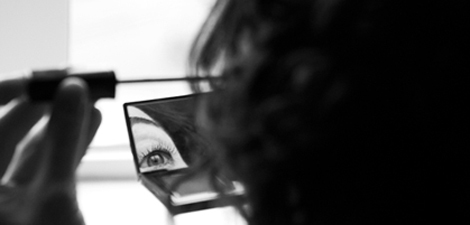 Supplier Details
My photography obsession sparked 15 years ago as I began to capture the interactions, expressions, and everyday moments around me. This led to completing my Bachelors in Fine Arts at the Maryland Institute College of Art and my Masters in Documentary Photography at the University of Wales. Following my education in Wales, I made the move to Ireland and began my rewarding career as a wedding photographer. I truly love what I do!
My approach as a wedding photographer is to work quietly in the background capturing the spontaneous moments of your day, creating a story that you will relive each time you view your photographs. From the morning butterflies to the carefree dancing, I will be there recording the unexpected. The time away from your guests is minimal as my approach for capturing your first moments alone as husband and wife requires no posing. Similarly, when taking family photographs, my method is friendly, relaxed, and efficient, ensuring you and your guests can get back to enjoying the day.
To promote peace-of-mind on your wedding day, I include and advise a number of meetings before your special day so that you are familiar and at ease with me. After the wedding, proofs of your images are provided online (password protected if you prefer) for your post production input and to allow a selection of favorites for your complimentary slideshow to be chosen. You will then receive your beautiful, fully edited, high resolution photographs on disc with full printing rights, along with a slideshow of your favorites accompanied by music.
I offer premium quality, handmade, individually stitched Storybook and Timeless Bespoke Wedding Albums that I would love to show you! Feel free to contact me and we can have a chat!
Keywords: Natural Wedding Photographer, Candid Wedding Photographer, Reportage Wedding Photography, Dublin Wedding Photographer, Female Wedding Photographer, Award Winning Wedding Photographer, Limerick Wedding Photography, Documentary Wedding Photographer

Testimonials
Thank you Gina for taking the most beautiful pictures of our wedding day. You have been so nice to deal with all the way through and your photos are amazing. I will definitely be recommending you to all my friends for any future weddings! Thank you.

For me, it was important to have a photographer that I was comfortable with and at ease with; after all you are spending most of your wedding day with them! Gina and Gary were such great people to be around, full of fun and laughter. Gina fitted right in at home with me the morning of the wedding; she was unobtrusive and blended right in. We didn't spend a whole lot of time posing for pictures after the ceremony which was great as we were able to enjoy our day and spend time with our guests. We are very pleased with our photographs; they are very natural and Gina and Gary captured the moment so well it can be relived, long after it has passed. I love the documentary style that Gina uses. We have so many great photographs I just want to hang them all up on the wall! Thank you so much Gary and Gina for being such an integral part of our day and helping to make it so special.

Mark and Patricia 28th May 2011

I met Gina in a wedding fair and straight away booked her for our wedding in Sept 2011, I loved the Cliques portfolio as it was classic but still different to the others I had seen.
Gina and Gary were a pleasure to deal with from minute one and the whole process from booking to receiving our album was very easy. Gina was very unobtrusive on the day, we were barely aware that our photo was being taken throughout the day. Gina captured the whole essence of the day with some lovely wedding party shots but also some great comical guest shots!We were thrilled with the final product from the slideshow to the album as were our family and friends. I would definitely recommend Gina and Gary to future bride and grooms!

Should have done this ages ago. We met Gina & Gary at a wedding fair. We loved their stuff. They were so easy to deal with and the price wasn't half bad either. We met with them a few times before the big day and also got engagement photos done. Our venue was a little unorthodox but no hassle for Gina. They turned out perfect.On our big day poor Gary was sick but Gina sorted out a very capable replacement. It was like she was a friend hanging around the house. No imposing at all. It was perfect. Clique captured the craic of our big day without us posing all the time, thank God. Gina stayed on till very late into the night making some fantastic pictures..some of which may not be suitable for a family album....They were brilliant and I would highly recommend them. Thanks a million again.

We recently got married and hired Clique photography. They were excellent. We spotted them over a year ago at a wedding fair. From the moment we saw there work and had the pleasure of meeting them both we knew they were perfect for our wedding. At the booking stage they called to our house to discuss our package. They kept in contact with us right upto our wedding. On the day itself they were brilliant. No intrusion and a huge amount of lovely memorable photos of not just the wedding party but of our guests as well. They even stayed until very late. We are delighted to have had Gina and Gary as our photographers. We highly recommend Clique photographers.

Should have done this ages ago. We had the most magical day with Gina and Gary back in december. You are both amazing to work with. Gina you calmed me down along with helping the morning of the wedding. You are highly professional, friendly, unobtrusive and outstanding with a camera. We could not have asked for a better service. We highly recommend you to all our friends, as you know! Your smile and friendliness shines through. We cannot thank you both enough. We were just thrilled with our pictures, you truly captured the best of our day. Eileen and Neil foley

Sarah and I were already fans of Gina's award-winning documentary-style photography prior to our wedding. So we were thrilled when she agreed to photograph our big day in July. From the beginning of the day, Gina made the whole process seem effortless and unobtrusive to the many moments which we were sharing with our loved ones. She was able to capture very personal and special moments without us even knowing she was there. She took the stress away from arraigning everything with her calm and professional manner.Her photographs perfectly capture and tell the story of our day, not only for us but for our guests as well. When we received the photographs after the wedding they exceeded our expectations. We felt we could relive the day over and over again which is great because we can't stop looking at them and showing them to our family!

When we were looking for Photographers for our wedding, we wanted to be sure that our Photographer would capture the craic and spirit of the day. After meeting with Gina and Gary, and looking over some of their previous work, we knew they were the right people for the job.
In the weeks running up to the wedding, we met a few times and discussed a few ideas for shots that we'd like to get and how the day was going to run. Gina and Gary went out of their way to check out the potential locations for the photos. Since we got married in February, we were going to be very limited with light - but the guys knew exactly what would work and how we would go about it.
On the day of the wedding, we didn't have a thing to worry about - we knew they had everything well in hand, which is very reassuring. We barely saw them all day (sorry guys), but they were clearly working their way around the party capturing every moment. A lot of our guests commented on how friendly they were and how they both smiled all day, this put them at ease with the cameras... and the photos are very natural feeling and fun.
We are delighted with our album - it is everything we asked for and more. They have a great eye for the details and the little moments. And they capture them beautifully. We can hear the laughter and music in each photo. The album is beautifully prepared and presented.
Gina and Gary are very experienced, accommodating and professional. They have great energy and talent, you can't help but feel that they love what they do - and it shows in their work.
Thank you both so much for contributing so much to our day.

We booked Gina and Gary for our wedding in April 2011. We wanted a less formal type of wedding photography and loved the candid style we saw on their website. After meeting the guys the first few times we were confident that they knew exactly where we were coming from. Gina and Gary did not disappoint.
The photos were exactly what we imagined. They came early on the day of the wedding and stayed all day taking photos at every opportunity. They really had a long day but you couldn't tell as they always had smiles on their faces and very much became part of our wedding, particularly when Gina herself became a reserve bridesmaid helping me into my dress.
Everyone commented on how friendly and unobtrusive they were which we feel made people more relaxed and made for better pictures. We cannot recommend them highly enough.

Clique photography are absolutely fantastic. Gary and Gina are so lovely and so professional. Before our wedding day we had many appointments with them as they wanted to get everything exactly right. They even went to the grounds of the hotel to see what options were there if the weather wasnt permitting.
Unfortunately the weather wasnt great on the day but you would not know at all from the photos. They got the usual posing photos but also got so many photos of us unawares on the day just enjoying the day which I absolutely love. Its like reliving the day all over again and our album really tells the story of the fantastic day we had. The quality is outstanding and as you barely knew they were there we really enjoyed the day. When the photos were developed they sat with us for hours going through what we wanted for the album and nothing was a problem with them. They are so pleasant and really enjoyed working with them.
Book them as they are brilliant!
Georgina Mitchell

We got married on New Years Day, and Clique Photographic looked after our photos. These guys were amazing..., right from the day we first met up with them (months before the wedding). It was very obvious that they are very passionate in what they do, and were so generous with their time making sure every angle was covered for our big day. They listened so well, and gave us the opportunity to discuss anything extra that we would like them to cover on the day.
They really played a blinder on the day, and were so professional, and we really felt that they went above and beyond in everything that they did. Again nothing was a ever a problem for them.
The weather went a bit overcast and dull on the afternoon of the day of our wedding, while we were getting our outside photos taken..., and both Orla and myself were expecting that our photos would show this. However amazingly they didn't, instead they were full of beautiful, vibrant colours and anyone who looks at the photos could be easily fooled to think that the weather was beautiful on the day. Wow! I still don't know how they did it.
We are delighted with our photos. There is a saying that says "a photo says a thousand words". These photos say much more than a thousand words...., they tell the story..., and beautifully
Just meet these guys...., you will be impressed.