Sian Sharkey Professional Hairstylist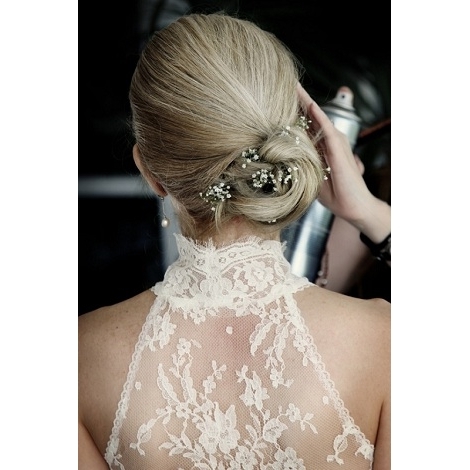 Supplier Details
Sian Sharkey has over 12 years hairdressing experience. Working in Toni&Guy for 10 of these years, Sian has spent time in both the Dublin and Sydney salons. Loving fashion, editorial, stage and bridal work as well as cutting and styling, Sian has done it all! Her passion for hair keeps her motivated and at the top of her game! 
 
Since starting in Toni&Guy, Sian worked her way up from stylist to style director, gaining vast experience both in and out of the salon, from Staff Training to shoots and shows. Now working as a free-lance hairstylist she had been featured on Rte's Four Live and Tv3's Xpose and has found a particular love for bridal work. 

Weddings - 
Take the stress out of your wedding and let Sian organise your hair for your big day. Sian is known for her professionalism and calming influence and has been described as, 'more than just a hairdresser!' Sian will come to your house or venue on the morning of the wedding and stay with you until you are ready to leave, promising fabulous hair and an enjoyable start to your wedding day. 

Hen nights - 
Sian will arrive at your home, office, hotel or venue and set about transforming you and your guests for that special night out. Hair Styling includes Blow-dry, GHD Curling or Up Styles. 
Testimonials
Sian was brilliant from when I first went for my wedding day trial with her. I had printed a fuzzy picture from a website and sonehow she was able to recreate it (and add her own suggestions to it) in such a short space of time. She was warm and chatty, which helped particularly on the big day! All our hair (MOB, two bridesmaids and bride) looked stunning and lasted all day. I can't recommend Sian more, all my friends getting married will be getting her details from me :)

"Having known Sian for several years of her cutting & styling my hair, knowing her level of professionalism & commitment to her work I couldn't think of anyone else I would rather have to style my hair for my wedding. After the trial my mind was completely at ease as she knew exactly what I was talking about and it took the smallest amount of discussion for her to grasp the style I was looking for. On the day it's self Sian was a godsend, extremely professional and helpful. She styled my self and my two bridesmaids and we couldn't have been happier with how we looked. Not only that but she was friendly and great fun to have in the room while we're getting ready.
I wouldn't hesitate to recommend to Sian to anyone getting married, getting styled for an event or just in need of the best blow-dry in town!"

For weddings
I can't recommend Sian highly enough. I was a little nervous going for my hair trail with Sian as I sometimes find that what you say you want and what you end up with be different with some hair stylists. I needn't have been as Sian was great, she really listened and took the style of the dress and the look I wanted to portray into account and created exactly what was in my mind. She was easy going, relaxed, approachable and calm on the day adding to the fun getting ready on the morning of the wedding. I think the real proof in her talent was that my new hubbie commented on how great my hair was totally unprompted! I also was asked by friends on the day for Sian's contact details as they loved what she had created.

"I had asked Sian for a natural look for my wedding day, to compliment my dress & the general style I was going for, and she went above and beyond my expectations. All I knew is that I wanted something natural looking, and I was so pleased with the final result. My bridesmaids hair also looked beautiful. She is a really talented hairstylist. Sian was so easy to be around on the morning of my wedding, she fitted in seamlessly amongst the hustle and bustle, and her calm demeanour really helped with my wedding day nerves!"

From the moment Sian arrived on the morning of my wedding I felt so relaxed as I knew I was in capable hands. We had a good giggle as she perfected my hair. She really listened to what I wanted and I got exactly what I had imagined in my head. I was so happy on the day. Never felt so pretty and my hair never looked as good. Thanks Sian, you made my day so special!

Sian did my hair for my wedding and I can't recommend her enough. She is so calm and really helped me relax on the morning. She did 6 people in total all in really good time and perfectly! She was there until I was ready to leave for the church to make sure everything was still perfect,which of course it was!