The Goods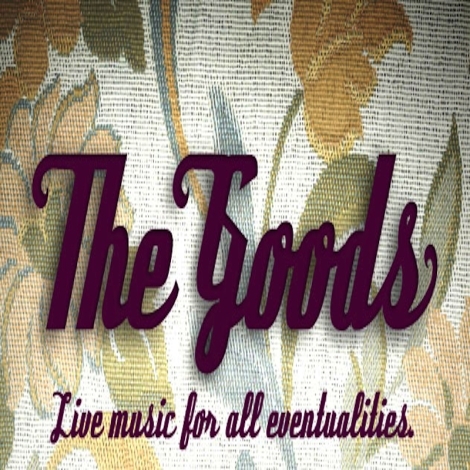 Supplier Details
The Goods:
Sick of hearing the same old songs by conveyor-belt wedding bands?
Us too.
Music is THE most important thing to us. The Goods are NOT a regular wedding band, and you won't hear the likes of Galway Girl, Five Hundred Miles, or the YMCA on our setlist... we're just not that kind of band! We are a fun and high-energy soul & funk band, and most suited to "Alternative" events & weddings.
The Goods are a 5-piece band, fronted by female vocalist, and accompanied by a band of talented and well-known musicians.  We can accommodate a larger or smaller band, depending on your needs. We can also provide a DJ after the band, at your request.
The Goods are not a "wedding band"... but we do play a lot of weddings!!
Wedding Set List:
At Last (Etta James)
I Want you Back (Jackson 5)
Think (Aretha Franklin)
Heard it through the Grapevine (Marvin Gaye)
Help (The Beatles)
Son of a Preacher Man (Dusty Springfield)
Work it out (Beyonce)
Respect (Aretha Franklin)
Take me to the river (Al Green)
Come Together (The Beatles)
I Feel Good (James Brown)
For once in my life (Stevie Wonder)
Beggin (Frankie Valli)
Jailhouse Rock (Elvis)
Johnny B. Goode (Chuck Berry)
Hit the Road Jack (Ray Charles)
A Little less Conversation (Elvis)
I Wish (Stevie Wonder)
Ain't Nobody (Chaka Khan)
Crazy (Gnarls Barkley)
Higher & Higher (Jackie Wilson)
Superstition (Stevie Wonder)
Sing it Back (Moloko)
Keywords: Alternative Wedding Band Dublin, The Goods