Megan Hughes Makeup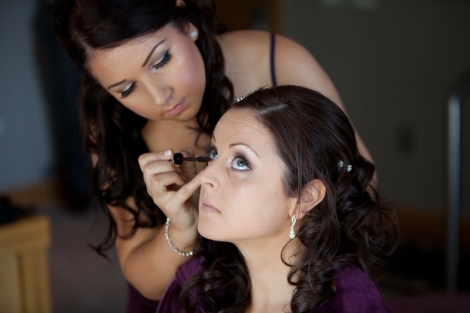 Supplier Details
"Megan Hughes is a professional freelance Makeup Artist based in Dublin.
With qualifications from the prestigious Theatrical and Media Makeup course in SCD (including Fashion and Photographic makeup) Megan has a wealth of knowledge and experience. She has worked for renowned Makeup brands such as Nars, Stila, Dior and Inglot and has built up an impressive client base over the years; Maybelline New York, Kiss Magazine and Makeup Fablicious to name but a few. Her kit contains only the best quality professional products from brands such as MAC, Stila, Dior, Chanel etc.
Megan specialises in Bridal Makeup and has done MAC Bridal masterclass training.
Megan will meet with you for an initial consultation preceding your wedding day. She can come out to your home where you can discuss your ideas and she will advise you on what would suit you best. Megan is also trained in Skin Therapy so can share all her tips and tricks to get your skin glowing for your wedding day. She will do a trial run of your desired Makeup look to make sure that you are completely happy with the perfect look for your big day!
Then on the morning of the wedding, Megan will come out to your home/hotel and make over you and your bridal party, including bridesmaids, mums, friends, whoever!
Megan is also available for any other special occasion where you might want some VIP pampering! (Debs, Hen parties etc.)
Megan covers the greater Leinster area"