Precious Memories Videography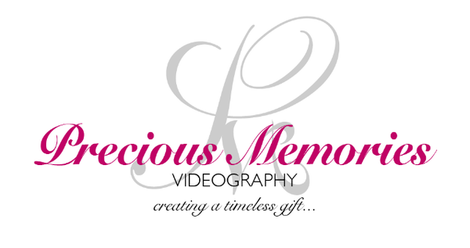 Supplier Details
Weddings starting from €360
At Precious Memories we combine groundbreaking wedding videography and creative editing to compose a story that you and future generations will cherish forever as a timeless gift.

From innovative wedding videographers on the day to creative editing skills, our passion delivers an elegant, yet entertaining pace to the production. Our unobtrusive reporting style allows the day to unfold naturally, documenting and preserving your wedding or special event memories forever.

We are an experienced and proven production company and we pride ourselves on the consistent quality of our work and regard the satisfaction of our clients as our number one objective.

We offer a number of different packages which can be tailored to suit your needs and any budget.
Click here to view our packages

If you are seeking to project real life and feeling into your Wedding movie then Precious Memories is the total solution.

Have a look through our galleries and a read of our packages page and if you like what you see, contact us using the contact page
Testimonials
Philip was a pleasure to deal with before, during and after the wedding. He was very helpful and blended into the day perfectly. The final dvd is just what we wanted and cannot stop re-living the day through it. It's perfect. 
Thanks Philip! 

We had Philip from Precious Memories doing our Wedding DVD. We both found Philip very helpful from the minute we booked him He was really friendly and helpful to us and anything we asked for they organised it for us. We were very happy with our Wedding DVD, it is very clear and we are both so happy to have it to remind us of our speical day. Thanks to Precious Memories for making our day so special , Our DVD will always be precious to us. 

We are delighted with our DVD – it has a great mix of the morning preparations, ceremony and reception. Precious Memories captured some fantastic footage, and we loved the guest interviews! I barely noticed the camera all night. We are thrilled to have such a lovely keepsake of our special day – thanks a million. 

Myself and Aoife would like to thank you for a brilliant job on our wedding day and for all your help in putting together our dvd, which turned out really well and we are both thrilled with the results. 
We wont have any problem recommending your services to any of our friends in the future. 
Thanks Again, Regards, Padraig 

Precious Memories provided an extremely professional service, and produced a dvd of the highest quality. I found them to be extremely competitively priced and with a wide range of packages to choose. From the start they were totally focused on what we wanted from the day. We met beforehand and visited not only the church and venue but also, at their suggestion, the gardens where we were having our photos done. This was very reassuring, as I knew everything would run smoothly on the day. I was pleasantly surprised at this level of commitment and planning.
On the big day, they were very discreet. I barely noticed them before and during the ceremony, however they were well placed to record the whole ceremony, and to catch any special moments. They then went on ahead to the gardens to catch us arriving there. I would not have expected them to cover this, however I am now so glad to have it, as it was a very special part of the day.
The words of congratulations recorded from our guests are one of best parts of the dvd, and not something I've seen on any other wedding dvd. It was something I wasn't sure people would be comfortable with, however Precious Memories had a great ability to put people at ease, and even got a song out of one guest!
The finished product absolutely blew us away. The presentation of the dvd alone was of better quality then anything i've seen before.
I would not hesitate to recommend them for their professionalism, friendliness and the quality of their work.