Ashley O'Connor - Make up artist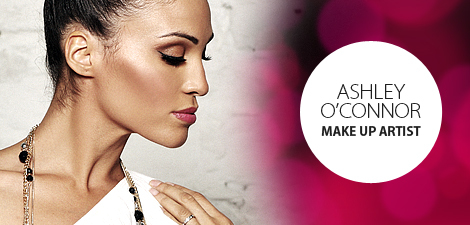 Supplier Details
Ashley O'Connor - Make up artist
Ashley has been working as a make up artist for the last 10 years and has worked in many areas of the make up artistry world.
Her career spans from working for "Make Up Forever" Cosmetics, where she taught clients the secrets to having the perfect make up to then spending an extensive part of her career working for RTE Television, where she acquired her sharp eye for detail and gained vast experience working on various prime time entertainment shows such as, "The Afternoon Show" and "The late late show" to drama's such as "The Clinic".
Ashley's work has also covers various concerts, music videos and advertisement campaigns with clients such as Roxy Quicksilver, o2, Vodafone and Guinness. 
Ashley's work has been featured in magazines such as Image, KISS, Health and Living and she has worked with clients such as Amy Hubberman, Victoria Smurfit to Sile Seoige 
Ashley knows that your wedding day is one of the most important times in your life to look and feel your absolute best. Ashley specialise's in photographic, editorial, fashion and bridal make up, so she will provide you with her vast experience to transform you on your special day. Your make up will be a tailor made look to suit you perfectly and will incorporate your own personal style. Ashley works along side leading photographers so she will provide you with make up that will be of the highest photographic level so you will be looking picture perfect throughout the whole day.
Ashley's aim is to make sure you enjoy a stress free, relaxed and fun morning and she will be on hand, right up to the last minute.
Ashley is based in Dublin but travels nationwide.
Ashley's full portfolio is available on her website: www.ashleyoconnor.com