Gosia Tuznik Photography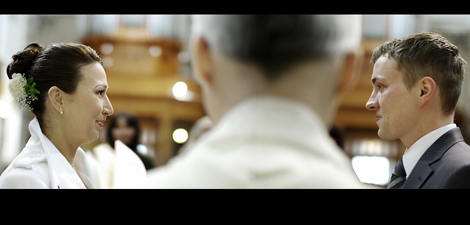 Supplier Details
I'm offering location photography to enhance the confidence and mood of my Clients. I guarantee great fun with an amazing and satisfactory result. In my work I desire to depict the world the way it is. I try not to interfere, but just observe life itself it being the best director. My work focuses on:
Weddings Photojournalism (public meetings, family reunions etc.)
Portraits (singles, couples, families, kids)
Special occasions (christenings, first communion, confirmation, debs etc.)
Photo restoration
Testimonials
We would like to take the chance and thank you, Gosia, for the wonderful photographs you took for us. We do wish anybody to meet in an important moment of life a person, who is able to catch the magic of moments in such a beautiful way. Personally, we regard the photographs as an extraordinary token of remembrance and a great treasure for all our life.
Warm thanks for your patience and the splendid atmosphere, which allowed to reach such an incredible result. You just have this rare ability to discover in each person something very special, depicting their beauty and unique character. Hoping that you'll devote some of your precious time in the future, we are looking forward to having another crucial moments in our life eternized by you!

...She has a special gift of creating something extraordinary out of few, meaningless at first, things. The way how she manage to devote herself to work - she is very creative and at the same time respects your own ideas and opinions.
Someone somewhere said: "When you do what you love, you'll never have to work"- it's all Gosia in these words.
Thank you once again.

I must admit that I am extremely satisfied with the session.
I was a bit stressed since my photo images usually seem disappointing to me. However, the session proved there are no bad models, but only bad photographers.
The photos were made perfectly. Both my girlfriend and I are pleasantly surprised with their quality and the technique and we thoroughly recommend to everyone such gorgeous photo sessions performed by Gosia.