Dan Twomey – Wedding Tenor Soloist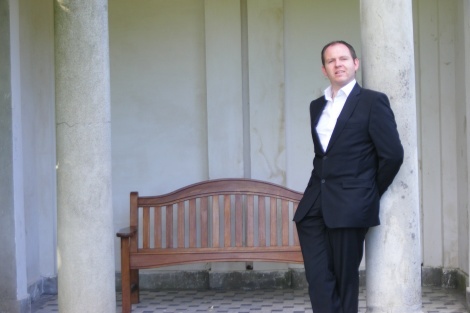 Supplier Details
Award winning tenor Dan Twomey will bring tears of emotion to the eye of every guest at your wedding! Based in Co Cork, Dan is very much a part of the music culture which is rich in Cork. Dan is and has been a member of various choirs over the years, travelling to places such as Lake Garda, Cape Town South Africa, Graz in Austria and London's Royal Albert Hall to name but a few. He is available nationwide as a tenor soloist for both civil and church wedding ceremonies, pre-dinner wedding reception venues, funerals, corporate functions, private parties and concerts to name but a few.
With over the 15 years experience, Dan has won various competitions both as a soloist, and as part of different choirs, including an All Ireland Solo Singing title at the Macra na Feirme National Talent Competition held at the National Concert Hall in Dublin in 2009. Dan has performed at Weddings as far away as St. Patrick's Cathedral Armagh recently.
As a soloist, he performs a varied repertoire of music, from classical to traditional and contemporary to suit your taste and your style of wedding. Dan is also a member of a newly formed chamber group The Eden Singers who are also available for weddings. He can arrange an accompanist/organist if required for your wedding.
For more information contact Dan himself on +353 (0)86 3517193.
You can email me directly on [email protected].
Also, you can view me on my website
Testimonials
"Hi Dan, we want to thank you for singing at our wedding in April. We were delighted with the choice of songs you had for us to choose from beforehand and really impressed with how you performed the songs on our wedding day. Everyone at our wedding commented on how special the ceremony was and how the music and singing added to it. Thanks also for being so available in the run up to the wedding to answer questions and make suggestions etc. Friends have since asked us about you and we are happy to recommend you. Best wishes."

"Dear Dan, Thank you so much for singing on our special day. Thank you also for your help in choosing the songs for our wedding and all the chats before the big day, and finally for your wonderful organist Mark. Your music made the church ceremony a truly memorable part of our wedding. Lots of love."

"Just a short note to say thank you so much for the big part you played in our wedding day. Your singing was amazing and really made our ceremony very special for us. Many of our guests were very impressed also. I see you have your own website now, congrats. It looks very impressive. Be sure to let us know when the 'testimonial' page is up and running, we will gladly add our comments and praise. Wishing you continued success in the future and thanks again."

"We booked Dan for our wedding in Cork City in August 2009 and he took control of the whole ceremony which put our minds totally at ease, not knowing where to start really. He discussed the music with us and was very helpful with his suggestions. The ceremony on the day itself was inspiring and so many people spoke highly of the sweetness of Dan's voice and the suitable choice of repertoire. We are very grateful to Dan from the bottom of our hearts for making the day so special for us and our families and friends. We would be very happy to recommend Dan to others in the future!"