The Chip Van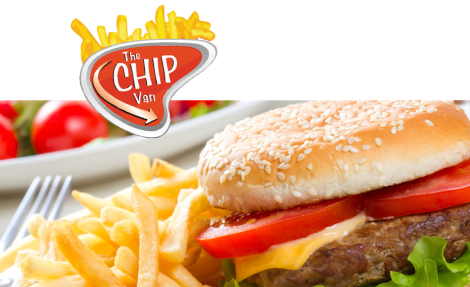 Supplier Details
Having a Party?
Let The Chip Van Take the Hassle out of Catering for Your Wedding Afters, 
Leaving You to Relax and Enjoy Your Party. 

We are a Professional Mobile Catering Service Provider,
Experienced in Working under Pressure at Venues and Events throughout Ireland. 

We have Catered for Almost Every Size and Type of Event,
From School Sports Days to Low Key Garden Parties to Luxurious Wedding Afters.

We can Provide all Manner of Fast Food Products including Fries, Burgers, HotDogs, Fish,
Sausages, Curries, Onion Rings, Taco Chips, Donor Kebabs, the List goes on and on. 

All our Produce is of the Highest Quality, Cooked Fresh, On-Site and To Order,
Leaving You with No Doubt as to Quality.

Our Units are Fully Health Board Certified / Registered & Public Liability Insured.
So You can Relax and Enjoy your Party in Confidence

Best of All, There is No Hire Fee - You Simply Pay 'Per Person'
So There is Absolutely No Risk of You Going Over Budget.

As Many of our Clients Agree;

The Only Thing Better Than the Price is the Novelty 
The Only Thing Better Than the Novelty is the Food
Contact Details
NATIONWIDE
Wicklow
Contact name: Jason, Brendan
Phone 1: Jason Wicklow 086 8334251
Phone 2: Brendan Kerry 087 1612386
[email protected]
www.thechipvan.ie

Interact