Brasserie Le Pont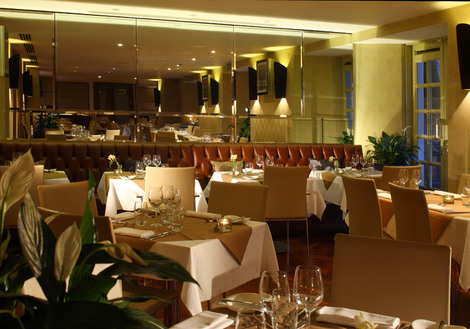 Supplier Details
Brasserie Le Pont specialises in beautiful, bespoke original weddings
More and more couples these days are steering away from the traditional wedding venue, searching instead, for a more boutique style venue that can offer better value without compromising on quality or taste.
Located in the heart of Georgian Dublin, close to stunning photo opportunity locations such as St. Stephens Green, Ivy Gardens and the Grand Canal, we offer a beautiful and unique wedding venue for those looking for somewhere different to celebrate their wedding day.
Complete with an elegant and contemporary dining area (seating up to 100 guests) including anintimate wine bar and an outdoor heated terrace, Brasserie Le Pont provides the perfect combination of privacy, exclusivity and character for your special day.
Here at Brasserie Le Pont, our team is committed in ensuring the utmost attention to detail is given in everything they do. Our acclaimed head chef, James Doyle is passionate about food and dedicated in using quality, fresh and locally sourced produce, cooked to perfection and beautifully presented.
We pride ourselves on our high standards and our aim is always to exceed your expectations. Our professional can do attitude and friendly approach will enable you to relax and enjoy the run up to your wedding and your wedding day, safe in the knowledge that your wish is our command.
For queries please contact us on 01 6694600 or by email at [email protected]
Contact Details
25 Fitzwilliam Place,
Dublin 2
Dublin
Opening hours: Monday to Friday for morning tea/coffee/pastries from 8am Monday to Friday for lunch from 12pm Tuesday to Saturday for dinner from 5.30pm [email protected]
www.brasserielepont.ie

Interact