Blush Wedding Candles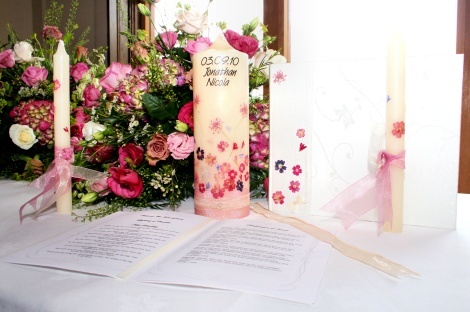 Supplier Details
Add a little personal touch to your wedding service or ceremony...
Blush Unity Candles are hand crafted and personalised to compliment your wedding theme, and are available in all colours. They are ideal for a keepsake of your special day and may be used on anniversaries to come.

For more information email your enquiry to [email protected], or view www.blush.ie website. For related services please click her Blush - Makeup Artist page.