Buzz Events - Ceremony Candles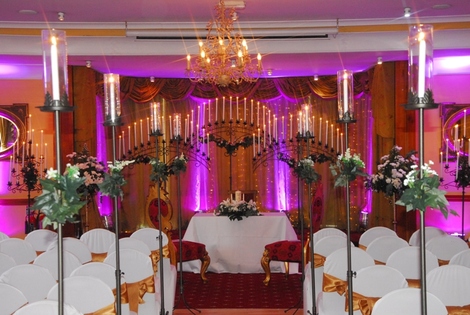 Supplier Details
Candles & Laterns
We offer amazing wedding packages that is great for civil and church ceremony and includes hire a variety of traditional candelabras that will impress every one on your ceremony!

All packages include up to 100 candles: Aisle stands complete with chimney glass, altar tree candle stands, altar fan candle stands and altar spiral candle stands. Candles and hanging ivy can be dressed with silk flowers and tulle.

Our packages include delivery, set up and then removal of all items after all photos are taken.

Candles are always a good choice, they add romance and bring an elegant touch to the event. Such beautiful decorations with the warm glow of candlelight creates a extraordinary radiance to wedding ceremonies and upon guests. Candelabra designs are diverse and can blend with any style of wedding.
Web: www.weddingbuzz.ie
Below are just some of the lovely things our clients had to say about us. Kind words like these make our job easier.
Testimonials
Dear Sergey, When I walked into the civil ceremony hall,I wanted to cry, it looked absolutely breathtaking! The room looked spectacular and when I saw it, I thought to myself I can only imagine what the hall looks like. The candelabras were bigger and better than Tomas and I both thought. We just wanted to thank you for doing such a fabulous job on our wedding.