Buzz Events - Balloon Décor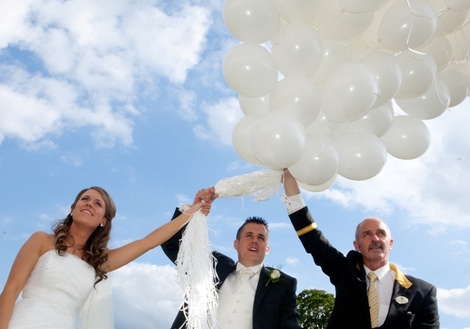 Supplier Details
Wedding Buzz design & create everything for bespoke Wedding Ceremony and Reception Decor. We Provided a complete decor service covering all aspects of Elegant Balloon Designs, Candelabras, Wedding Arches and more. We take great pride in attending to the needs of our clients and strive to make Customer Service and Satisfaction our #1 priority. With our excellent service, professional advice and suggestions, we can help you choose the right combination of decorations to suit your venue and budget.
Balloon decor ia a one of the most popular designs for the wedding venue,it can be used to create something quite spectacular. Let us transform your wedding reception and your wedding will be a celebration of elegance and style.
Web: www.weddingbuzz.ie
Below are just some of the lovely things our clients had to say about us. Kind words like these make our job easier.
Testimonials
Hi, just 2 say a big thank u 4 d lovely balloons.. Will highly recommend u 2 future Brides coz u did a great job that made our day special.. GOD BLESS U MIGHTILY.

Our wedding balloons were exceptional and ceremony arch so beautiful than we could have never imagined.

Thank you for the lovely balloons last night, they looked fabulous and made the venue look superb. Everyone loved them, they were gorgeous and really made the place look great. Thanks again

I was so impressed with the balloons on my wedding and can honestly say that I never saw such beautiful decorations. It was truly great.

Sergey and Janna, thanks a lot for all your hard work. We appreciate everything you did for us,the balloons were wonderful.

We just wanted to say Thank You for the wonderful balloons that decorated our wedding.They were stunning. Thanks Once More.