Dry Clean It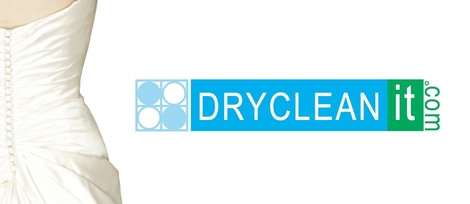 Supplier Details
Drycleanit first entered the industry in 2003, purchasing an established drycleaners based in Kilkenny. The company management were fortunate to retain a number of key staff and thus benefit from their many years of experience. During the next 12 months the directors undertook an in-depth study of the industry as it was in Ireland versus what was happening in the United States, UK and Mainland Europe. The result of this study was the identification of the need to centralise processing, refocus the retail outlets and concentrate on up-skilling the workforce. By introducing these measures the company hopes to establish itself as "Thought Leaders" of the industry.
To service an ever expanding business Drycleanit has built a 4000 sqf. central processing facility.This business model has allowed the company to offer an ever expanding range of new services to augment the traditional dry-cleaning service
Our staff are trained to the Guild of Cleaners in the UK and undergo professional training and examination on a continuous basis.
Company Awards/Accreditation to Date:
ISO:9001:2008 (The only Drycleaners in Ireland to be NSAI certified )

Finalist in Crest Retail Awards

Winner of Carlow County Enterprise Business Achievement Award
Nationwide Collection and Delivery Service

Why not have your Dress collected, Cleaned and boxed in our special archival and acid-free board material and then Couriered back to you. Our Bridal Gown Cleaning Manager will contact you at 3 stages throughout the process.

1. At the inspection process when your dress is booked in
2. After the cleaning process
3. And Finally to Arrange delivery

Your Wedding Gown is one of your most precious possessions. It is a symbol of an important event in your life and such should be treated with special care. Today's bridal gowns are made from a wide variety of fabrics. The gown you have selected may be satin, taffeta, chiffon, organza, brocade and lace and accented with delicate trims, such as beads, crystals, sequins, embroidery, silk flowers, and appliqué, all of which require special care. We have had the privilege of caring for every type and style of gown, however it is important that we inspect your gown carefully and discuss problems or concerns you may have before cleaning and preparation of the gown for safe-keeping. We would like the privilege of completing this care and suggest that the cost of our services

Wedding Dress Care
Let's face it, you have probably paid a small fortune for your wedding gown, more than you have ever spent on another piece of clothing in your life. So what are you going to do with it once you have worn it? Put in back in the wardrobe, put it in the attic perhaps, keeping it for your daughter, or selling it on hoping to get a return on your initial investment. Unfortunately, there are many, many things that can happen to your gown by not getting it cleaned:

Oxidisation- particularly applicable to invisible spills, which over time will turn brown and are very difficult to remove.

Yellowing- caused by storing your gown in a box which is not pH neutral or using tissue paper which is not 100% acid free.

Mildew- by keeping your gown in a plastic gown bag and subjecting it to fluctuations in temperature will cause the material to 'sweat'. This will result in the material mildewing or moulding. Cleaning your gown at this stage will result in black spots being left on the material. Keeping your gown on a hanger also causes strain to shoulder seams.

Fading- not protecting your gown from sunlight will eventually cause the material to fade.

Dust- over the years dust will mark your gown. So your gown, slowly but surely, deteriorates over the years. Don't hesitate, then, to have your gown professionally cleaned by us.

Don'ts:

Do not store long term in plastic dress covers. Do not store in a normal cardboard box. Colour dyes in clothes will all have an effect on the purer fabrics of a wedding dress if it lies next to it. NEVER wrap the wedding dress in BLACK tissue paper. All coloured tissue paper contains dye, which will affect the dress. Don't hang a dress on a hanger long term, to avoid stress on the seams and shape. Never store the dress in the attic. All sorts of disasters such as a leaking roof, general damp, and insects can affect a dress in the attic, even if it is well protected!

Do's:

Do have the dress cleaned as soon as possible, by a cleaner who specialises in cleaning wedding dresses. It is always best to separate a wedding dress from any other item and to surround it with an acid free medium. Place the dress in a genuinely dark place, and tissue paper should be white and acid free. Follow simple sensible rules; store away from light, heat, damp, etc. Always store in a pH neutral medium - with tissue paper that is acid free.

Cleaning Process
How to arrange your wedding Gown to be professionally cleaned and boxed

1. Call into one of our shops.
2. Telephone our head office at 059 9720228.
Or Email [email protected] and arrange to have your dress collected by courier from your hotel or your home.


Our Process
1. Initial detailed inspection of the dress.

2. Consultation with bride.

3. Pre-treated by hand.

4. Cleaned.

5. Second inspection - to decide whether further work needs to be carried out.

6. Only once we are completely satisfied will we press your dress by hand.

7. If you choose we will box your dress for you in our preservation storage box.

Gift Vouchers can be purchased from any of our retail outlets.


Nationwide Collection and Delivery Service

Why not have your Dress collected, Cleaned and boxed in our special archival and acid-free board material and then Couriered back to you. Our Bridal Gown Cleaning Manager will contact you at 3 stages throughout the process.

1. At the inspection process when your dress is booked in
2. After the cleaning process
3. And Finally to Arrange delivery


Storage Box
Using the correct box is the last step in preserving your gown. It is pointless having it cleaned and then exposing it to light, dust, temperature fluctuations, etc. by putting it back in the wardrobe or worse still up in the attic. The box is made from a special archival and acid-free board material. In addition to storage boxes and materials, you will find invaluable charts, record sheets and ideas to help you organize and record every last detail. It protects from exposure to light and dust which will fade and mark the gown over time. It allows the material to 'breathe' unlike a plastic cover thereby eliminating the risk of mildew. It is a beautiful and romantic way to preserve your memories


Alterations Service

Many gowns need at least some sort of alteration, but keep in mind that your alteration issues can vary greatly, depending on where you got your gown and how many changes need to be made. But if your expectations are in order and you go to the right seamstress or tailor, you should be ready for your wedding day with a gown that fits flawlessly.At DrycleanIT we employ 4 full Seamstress/Tailors who will be more than happy to discuss your requirements and advise accordingly.

Timing Is Everything

It's important to time your alterations right. Bring your gown in too early, and you might not end up with a proper fit. (You may lose or gain weight after your gown is altered, which could affect the dress' overall look and fit.) Bring your gown in too late, and you run the risk of not allowing enough time to have all the changes made.

What to Bring?

hen you're ready for alterations, don't just bring your gown, also take your undergarments, shoes, and accessories to your fittings as well. With all of the pieces in place, it'll be easier to envision your overall wedding day look -- you should have your undergarments and shoes on hand in order to obtain the proper fit and length of your gown, and your hair accessories or veil will help ensure you've got the right balance. If you don't have the exact shoe you'll be wearing, bring something similar in height so you don't wind up tripping over your dress on your wedding day.

Who to Bring?

While you might have legions of bridesmaids, it's not a good idea to bring them all to your fittings. You might want to have your mom, another trusted relative, or friend accompany you to your fittings, just for another set of eyes and another reliable opinion. And because your maid of honor will need to know how to create the bustle, it's a good idea to bring her to your last fitting so she can learn how your gown works.


Each box contains:

• Shoe and accessories box
• Acid-free archive tissue paper
• Acid-free certificate envelope
• Tags & Ribbons
• A collection of record sheets and charts

Shop Locations
Drycleanit.com

Head Office
Unit 5, Bagenalstown Business Park,
Co. Carlow
T: 059 9720228

Market Cross Shopping Centre
Kilkenny
056 7752277

Newpark Shopping Centre
Kilkenny
056 7795871

SuperQuinn Shopping Centre
Tramore Roundabout, Waterford
051 379446

The Square
Castle Comer
Co. Kilkenny
Ph: 056 4440578

Poppyfield Retail Park
Clonmel
052 29499