B on the hunt...Camille's Boutique in Malahide!
There's a certain satisfaction knowing you are shopping where the celebrities shop, there is even more satisfaction knowing you are shopping in a place where all your deepest Mad Men style fantasies can come true! Oh blessed day that the B Magazine gals stumbled upon Camille's Boutique in Malahide. We really did go with the intention of research (you know...because we feel it's our duty to all you lovely Wollies...), but the dresses were too amazing, so we simply had to buy one or two...or four...
Camille opened her boutique last year and has since made quite the stylish splash on the Irish fashion scene, kitting out clients such as Kathryn Thomas, Amanda Brunker and Jenny Masterson (to name but a few). She is one of the exclusive stockists for the vintage inspired brand Stop Staring! which was voted the best line for plus size women, by Oprah's O Magazine! Celebs such as Paris Hilton and Kim Kardashian regularly sport Stop Staring! dresses for their exquisite slimming power. No matter what your shape or size, these dresses will make you feel and look fantastic (and we are not just saying that because we bought 6 of them).
Camille has just launched the British line, Mina and also does custom gown design and can create fab wedding dresses. So if you haven't found the perfect gown yet, drop by and speak to her about creating your very own design!
Whether you are a guest or looking for the perfect dress for the day before or after your wedding, Camille's Boutique is a must-visit!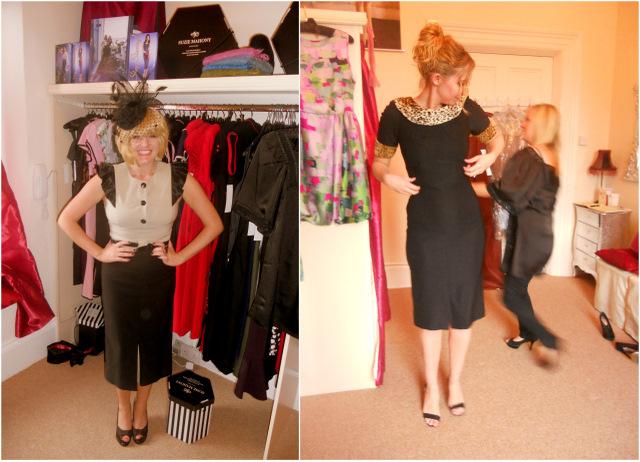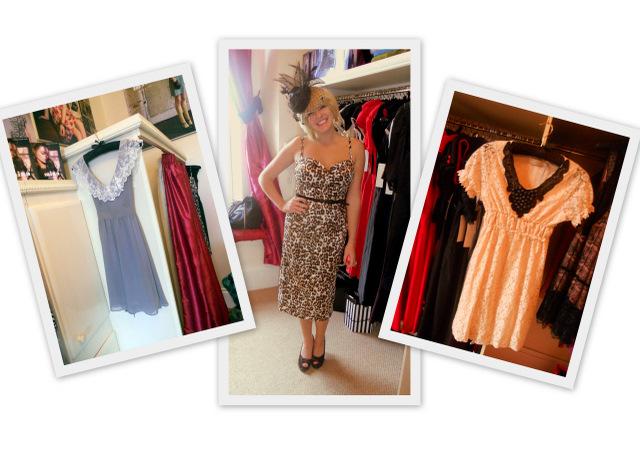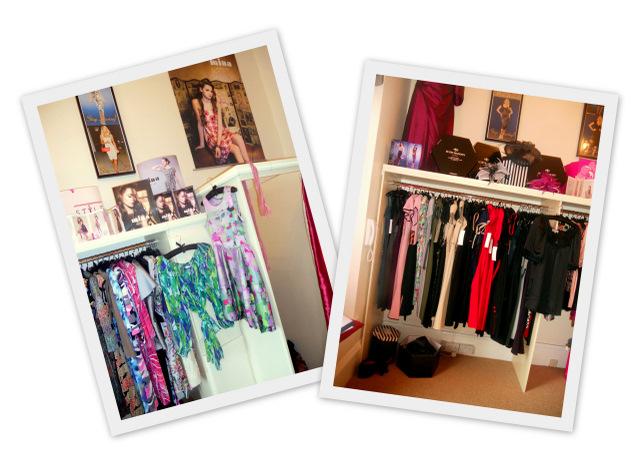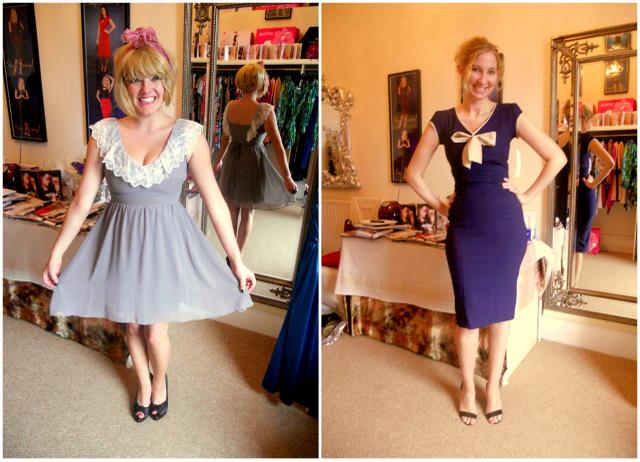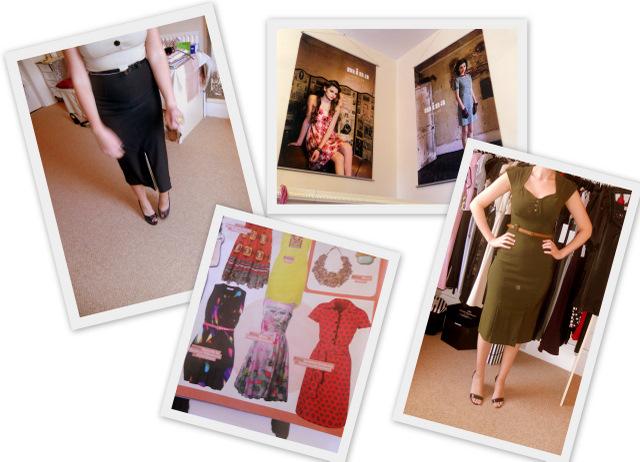 Shop owner Camille and RTE news reader, Teresa Mannion.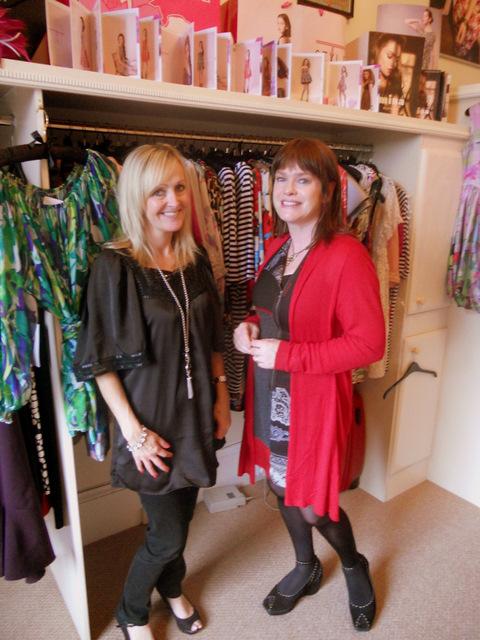 Camille's Boutique is located:
1st Floor, 6 St. James Terrace, Malahide
(0) 87 959 6983
All photos by WeddingsOnline, please ask before using any of these images.