Colour Palette: Purple, Cerise and Green
These colours are bright and dramatic and are receiving a very warm reception in the world of weddings. When we see these purples, cerises and greens together we think of care-free, glossy, happy soirees! Add gold as an accent colour to finish off for a sophisticated, unique look.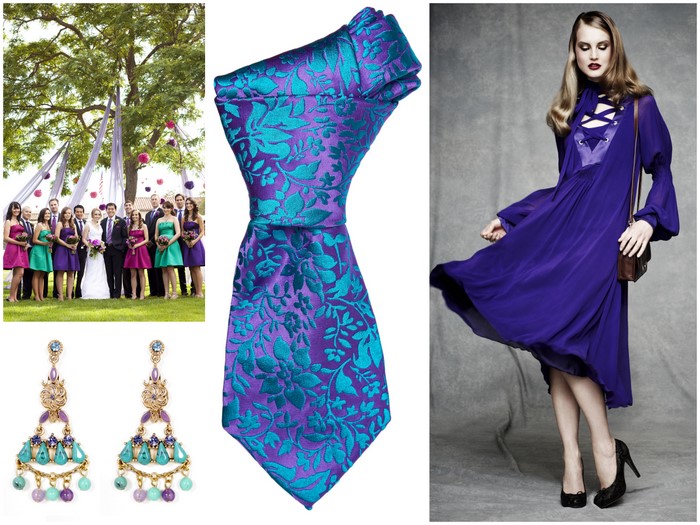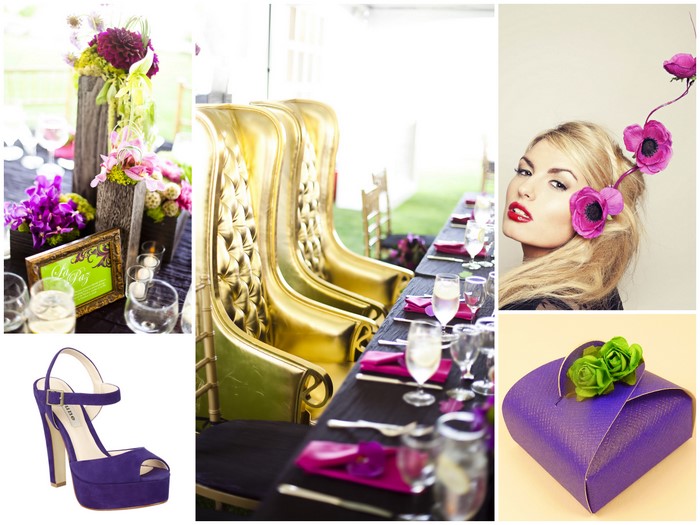 Wedding and Decor Images: Luna Photo | Tie: House of Fraser | Dress: Marks&Spencer | Earrings: Talullah Tu | Fascinator: Edel Ramberg | Shoe: Dune | Favour Box: DoMeAFavour.ie |
To get this green, cerise and purple palette for your own wedding check out the WOL Shop!
Related Content